OBJECT
KEY CHARACTERISTICS
Price
Living area
Outdoor space
DESCRIPTION
Alexanderkade 2-2 – Prime location! Apartment with an unobstructed view of stunning Singelgracht canal
This beautiful apartment with an unobstructed view of Singelgracht canal and Tropenmuseum is available immediately. Amsterdam boasts many beautiful spots, but this is an exceptional place to call home.
A super-central, yet quiet location. The elegant building is on a charming cul-de-sac. Walk toward the. bridge and soak in all that Plantage Quarter and Amsterdam-Oost have to offer.
Turn it into your dream home
The apartment is on the 2nd floor and is fabulously bright due to large windows at the front and rear. The bathroom and restroom were completely refurbished in 2019. The kitchen was also renewed, the result is elegant, with a stunning gold faucet and sink. The rest of the apartment can be redone to meet your specific tastes, both in terms of styling and layout.
LAYOUT
Its 63 sqm of residential floor area encompass the hall, kitchen, bathroom, separate restroom and a nearly 12-meter long living room with an opening to the back room. This back room is fitted with a wardrobe wall. The large, ca. 43 sqm open space can easily be divided to create a separate study and/or bedroom. Which would leave plenty of room for the living space.
Its windows, tall ceilings, fireplace mantel and classic doors are gorgeous reminders that the building dates back to 1888. Add contemporary elements and turn this into a spectacular home.
LOCATION
Alexanderkade on the border of Plantage Quarter and Amsterdam-Oost, offering you the best of both. Sophisticated Plantage Quarter is home to countless hotspots. Artis is just around the corner, and the apartment has a direct view of Tropenmuseum. The tram stops on the corner and Amsterdam's other wonderful spots are just a few minutes' cycling distance away. The fact that the apartment doesn't have its own outdoor space is not a problem, Oosterpark is more or less you back yard. Or sit by the water out front and enjoy the sunshine on a beautiful day. Live the good life!
Sound appealing? It would be our pleasure to show you this apartment.
SPECIFICATIONS
• Available immediately
• Residential floor area ca. 63 sqm
• Double glazing
• Bathroom, restroom and kitchen refurbished in 2019
• View of stunning Singelgracht and Tropenmuseum
• Prime location nearby Artis
• Ground lease land, lease prepaid until September 30, 2049
• Monthly HOA contribution of € 62,- per month
• Permanent notaries Spier and Hazenberg
Naturally it is our pleasure to offer you a personal tour of the property. However, due to corona virus we have adopted a number of precautionary measures, and will discuss these with you when you schedule an appointment. Are you interested in a property, but would you prefer not to schedule a viewing on-site (yet)? Please let us know. We can also offer you a viewing by video call, so that you can ask the realtor any questions you may have as he/she walks you through the property.
This property was measured in accordance with the Measurement Code. The Measurement code is based on NEN2580 standards. The Measurement Code is intended to ensure a more universal survey method for indicating total usable floor area. The Measurement Code cannot fully preclude discrepancies between individual surveys, for example due to differences in interpretation, rounding and restrictions to the actual performance of the survey. Despite the due care we have taken in measuring the property, the measurements may deviate. Neither the seller nor the realtor accept any liability for such deviations. Given measurement are indicative only. If the exact dimensions are crucial to you, we recommend that you take the measurements yourself or enlist your own survey professional.
This information was drafted with the utmost care. However, we are not liable for any unintended omission or inaccuracy, etcetera nor any consequences related thereto. All measurements and floor areas are indicative only. Subject to the NVM general terms and conditions.
This property is listed by a MVA Certified Expat Broker
More
Less
LOCATION
Region

NOORD - HOLLAND
City

AMSTERDAM

Adress

Alexanderkade 2II

Zip code

1018 CH
CONTACT
FEATURES
STAY UP TO DATE
Sign up for our newsletter.
CONTACT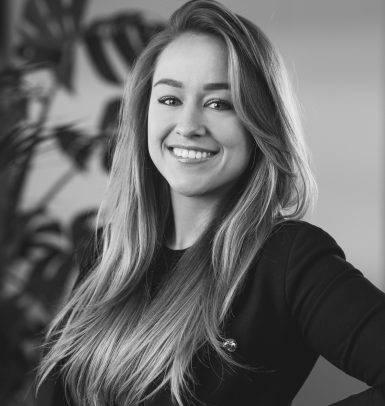 Emily
020 3050560