Sold
Bos en Lommerplantsoen 73E
OBJECT
KEY CHARACTERISTICS
Price
Living area
Outdoor space
DESCRIPTION
Bos en Lommerplantsoen 73 E – very beautiful studio apartment within Amsterdam's beltway
In 2012 the former GAK-building was converted into a modern apartment complex with a caretaker, secured bicycle garage and a shared laundry area. Many first-time buyers found a new home here, in a super-central location within the perimeter of Amsterdam's beltway. This beautiful 29.5 sqm apartment is now available. Can you picture yourself here?
Move in and enjoy
Enjoy all the luxuries of a new building. There is a heat recovery system and the studio is fitted with aluminum window frames with. double glazing. The kitchen, fitted with. a range of appliances, is modern and the bathroom and floor are very well-maintained. Just repaint the walls and move in!
Layout
This apartment is on the 1st floor. Take the elevator, or the stairs. When you walk in, you'll be sure to notice the view: look out over the green square out front and Erasmusgracht. The large window makes this a wonderfully bright home, even on the dreariest days.
The entrance opens directly onto the kitchen, which is fitted with a range of appliances including a laundry machine, oven and a refrigerator/freezer with two drawers. The door to the left leads to the bathroom with a toilet. The fitted closet with sliding doors is ideal not just for clothing, but you can also store your household appliances here, such as the vacuum cleaner. A room divider would allow you to separate the living/sleeping/study areas. Come and experience the sense of space first-hand.
LOCATION
Bos en Lommerplantsoen is in an ideal location. Within the perimeter of the A10 beltway, which means that downtown Amsterdam is less than a 10-minute bike ride away, and the VU is just 20 minutes away. The highway is also just around the corner, and there is a tram and bus stop practically on the doorstep. The neighborhood itself is home to fabulous hotspots for drinks, food and work. Florya Restaurant & Café, with its waterfront terrace, is around the corner and in the area around Erasmuspark you'll find Eetwinkel Buurman & Buurman, Terrasmus and Broodje Daan. And with Bos en Lommerplein at just a few minutes' walking distance away, all amenities are at your fingertips.
SPECIFICATIONS
– Available immediately;
– Residential floor area studio apartment ca. 30 sqm;
– Built in 1960, completely renovated in 2012;
– View of Erasmusgracht;
– Extremely central location;
– Active Homeowners Association, professionally managed by V.v.E. Beheer Amsterdam. Monthly service charges of ca. € 105.87;
– Situated on ground lease land owned by the Municipality of Amsterdam. Annual ground lease of € 582.70, subject to annual indexation. Current lease period in effect until 30-11-2063;
– Closing upon mutual agreement;
– In the event of a purchase/sale between private parties, an agreement will be constituted only upon the signing of a purchase agreement at the civil-law notary's office;
– The seller retains the right to award the property at his discretion.
Naturally it is our pleasure to offer you a personal tour of the property. However, due to corona virus we have adopted a number of precautionary measures, and will discuss these with you when you schedule an appointment. Are you interested in a property, but would you prefer not to schedule a viewing on-site (yet)? Please let us know. We can also offer you a viewing by video call, so that you can ask the realtor any questions you may have as he/she walks you through the property.
This property was measured in accordance with the Measurement Code. The Measurement code is based on NEN2580 standards. The Measurement Code is intended to ensure a more universal survey method for indicating total usable floor area. The Measurement Code cannot fully preclude discrepancies between individual surveys, for example due to differences in interpretation, rounding and restrictions to the actual performance of the survey. Despite the due care we have taken in measuring the property, the measurements may deviate. Neither the seller nor the realtor accept any liability for such deviations. Given measurement are indicative only. If the exact dimensions are crucial to you, we recommend that you take the measurements yourself or enlist your own survey professional.
This information was drafted with the utmost care. However, we are not liable for any unintended omission or inaccuracy, etcetera nor any consequences related thereto. All measurements and floor areas are indicative only. Subject to the NVM general terms and conditions.
This property is listed by a MVA Certified Expat Broker
More
Less
LOCATION
Region

NOORD - HOLLAND
City

AMSTERDAM

Adress

Bos en Lommerplantsoen 73E

Zip code

1055 AA
CONTACT
FEATURES
STAY UP TO DATE
Sign up for our newsletter.
CONTACT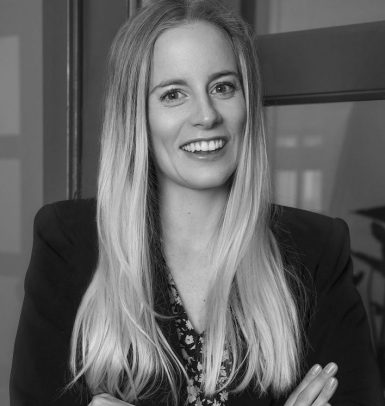 Dianne
020 3050560