Sold
De Lairessestraat 72h
OBJECT
KEY CHARACTERISTICS
Price
Living area
Outdoor space
DESCRIPTION
De Lairessestraat 72 hs – Ground-floor level duplex with enormous potential in a prime location in the Museum Quarter.
A home around the corner from Cornelis Schuytstraat, Rijksmuseum and Concertgebouw. Does that sound good? And are you looking for a property that you can remodel and finish to your own specifications? If so, take a moment to consider this ground-floor apartment in one of Amsterdam's most sophisticated neighborhoods. De Lairessestraat 72-hs is a ground-floor duplex spanning approximately 206 sqm with a large northwest-facing garden. A property that can be turned into an exquisite home.
Yesterday's charm, today's comfort
No, this is not a turn-key property. But you also don't have to live with previous owners' less than perfect design choices. De Lairessestraat is an ideal project: create a modern home in a location steeped in history. This well-maintained, elegant building from 1915 features a charming bay window, detailed masonry and a stunning front door. A warm welcome indeed.
LAYOUT
Ground floor
The elegant entrance leads to the long corridor that opens to the large hall. The living room is currently situated at the front of the house. The dining room and sunroom face the garden. The ground floor also includes two bedrooms/ studies, a separate kitchen and access to the cellar. The current layout includes a large restroom by the staircase. Spanning a total usable residential floor area of 110.2 sqm, the layout options are endless. Showcasing ceiling heights of nearly 3 meters, this level feels both spacious and bright. A number of walls are load-bearing, but others can easily be taken down or moved.
1st floor
The 1st floor accommodates an amazing 5 bedrooms, 2 bathrooms, a 2nd restroom and ample storage space in several closets. The bay window at the front, tall ceilings (approximately 3.19 meters!) and the garden-facing balcony are exceptional bonus features. Just imagine turning the space with the sunroom into a work area! The other room at the front has a private bathroom. Will this be the future master bedroom? The 1st floor spans a usable floor area of 95.7 sqm. Let your imagination do the work and turn this property into your dream home.
LOCATION
Oud-Zuid at its best! Stroll along the streets of beautiful Museum Quarter and enjoy everything this area has to offer. Your new home is a short walk from popular Cornelis Schuytstraat, P.C. Hoofstraat, Vondelpark and Museumplein. Art and culture are well-represented, the area is home to several museums and Concertgebouw, all just a few minutes' walk away. Would you like to call Oud-Zuid home? Don't miss out on the opportunity to see this building on De Lairessestraat. It would be our pleasure to give you a personal tour.
SPECIFICATIONS
• ground-floor duplex spanning approximately 206 sqm (measurement survey available)
• large northwest-facing garden and a balcony on the 1st floor
• prime location in the Museum Quarter (Oud-Zuid)
• property can be configured to your own specifications
• well-maintained facade with beautiful details and the original front door
• protected cityscape
• application everlasting ground lease submitted on time, favorable conditions apply
• current ground lease €510.38 per year, lease revision 01-04-2039
• active HOA; annual service charges of €167.42
• the purchase agreement will include a property age, asbestos and non-owner-occupied clause
• the property will be sold 'as is, where is'
• closing upon mutual agreement
Naturally it is our pleasure to offer you a personal tour of the property. However, due to corona virus we have adopted a number of precautionary measures, and will discuss these with you when you schedule an appointment. Are you interested in a property, but would you prefer not to schedule a viewing on-site (yet)? Please let us know. We can also offer you a viewing by video call, so that you can ask the realtor any questions you may have as he/she walks you through the property.
This property was measured in accordance with the Measurement Code. The Measurement code is based on NEN2580 standards. The Measurement Code is intended to ensure a more universal survey method for indicating total usable floor area. The Measurement Code cannot fully preclude discrepancies between individual surveys, for example due to differences in interpretation, rounding and restrictions to the actual performance of the survey. Despite the due care we have taken in measuring the property, the measurements may deviate. Neither the seller nor the realtor accept any liability for such deviations. Given measurement are indicative only. If the exact dimensions are crucial to you, we recommend that you take the measurements yourself or enlist your own survey professional.
This information was drafted with the utmost care. However, we are not liable for any unintended omission or inaccuracy, etcetera nor any consequences related thereto. All measurements and floor areas are indicative only. Subject to the NVM general terms and conditions.
This property is listed by a MVA Certified Expat Broker.
More
Less
LOCATION
Region

NOORD - HOLLAND
City

AMSTERDAM

Adress

De Lairessestraat 72h

Zip code

1071 PG
CONTACT
FEATURES
STAY UP TO DATE
Sign up for our newsletter.
CONTACT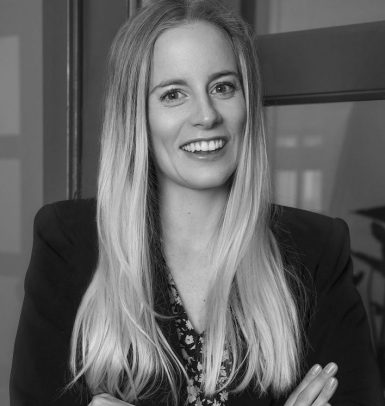 Dianne
020 3050560