Sold
George Gershwinlaan 145
OBJECT
KEY CHARACTERISTICS
Price
Living area
Outdoor space
DESCRIPTION
George Gershwinlaan 145 –
Directly on George Gershwinplein square, at the heart of vibrant Zuidas, is the stunning Miles Building with this fabulous apartment on the third floor. Will this elegantly finished apartment with a private parking space and 3 bedrooms be your new home? If so, you'll be able to enjoy the sunshine form the early morning, because its large balcony faces east!
Timeless sophistication and high-end
Miles Building is a stately building with a beautiful lobby and well-presented central hall on the apartment's floor. The apartment is finished to the same high standard. Its walls have smooth plaster finishes and the same laminate flooring is fitted throughout. The bathroom and kitchen are modern and timeless, with neutral color schemes. If you're looking for space, light and the convenience of a private parking space in Amsterdam, then this might well be the home for you.
LAYOUT
Living room, kitchen and balcony
From the garage, take either the stairs or the elevator to your floor. The hall gives access to the restroom, a large closet and the laundry. The 3-meter tall ceiling in the living room is commanding. And combined with the full glass facade, the space feels even bigger than it already is. The high-gloss, no-handle kitchen is partially tucked away out of sight, so that the dishes on the counter can't be seen from the living room. In addition to the common appliances such as a dishwasher, induction cooker and combination microwave, the kitchen is also fitted with a built-in coffee maker. Brew a fresh cup of coffee, sit back on your balcony and watch Zuidas come alive in the morning.
Bedrooms and bathroom
The bedrooms are separated from the living space by a hall. Ensuring optimum peace and quiet – and also making this an ideal apartment for families with children. Especially considering the size of the bedrooms. The apartment also includes a number of other luxury features. The primary bedroom has a nook that can be fitted with a walk-in closet. And have you noticed that the bathroom is equipped not only with a walk-in shower, wide vanity and a toilet, but also a fabulous bathtub?
LOCATION
The ambitious vision of both the municipality and developers has come to fruition. Zuidas is a residential and business district with international appeal. Home to a wide range of amenities, with perfect connectivity, whether by bicycle, car or public transportation. All of Amsterdam is a short bike ride away, from Amsterdamse Bos to sophisticated Zuid and bustling De Pijp. Schiphol is only a 6-minute train commute away, and if you're up for a bite to eat, Zuidas offers plenty of choices. Grocery shops and gyms are around the corner. And you can park your car in the parking garage.
SPECIFICATIONS
– Residential floor area 100 sqm
– Parking space and storage unit in the building's underground garage
– 3 bedrooms
– Bathroom with a shower, wide vanity, 2nd toilet and a bathtub
– Everlasting ground lease prepaid/settled
– Monthly service charges: € 212,- per month (parking and apartment)
– Kitchen from 2011 – Siemens appliances
– Including 1 parking space
– Unobstructed view of George Gershwinplein
– Elevator
– Situated in vibrant Zuidas
– Non-owner-occupied clause
Naturally it is our pleasure to offer you a personal tour of the property. However, due to corona virus we have adopted a number of precautionary measures, and will discuss these with you when you schedule an appointment. Are you interested in a property, but would you prefer not to schedule a viewing on-site (yet)? Please let us know. We can also offer you a viewing by video call, so that you can ask the realtor any questions you may have as he/she walks you through the property.
This property was measured in accordance with the Measurement Code. The Measurement code is based on NEN2580 standards. The Measurement Code is intended to ensure a more universal survey method for indicating total usable floor area. The Measurement Code cannot fully preclude discrepancies between individual surveys, for example due to differences in interpretation, rounding and restrictions to the actual performance of the survey. Despite the due care we have taken in measuring the property, the measurements may deviate. Neither the seller nor the realtor accept any liability for such deviations. Given measurement are indicative only. If the exact dimensions are crucial to you, we recommend that you take the measurements yourself or enlist your own survey professional.
This information was drafted with the utmost care. However, we are not liable for any unintended omission or inaccuracy, etcetera nor any consequences related thereto. All measurements and floor areas are indicative only. Subject to the NVM general terms and conditions.
This property is listed by a MVA Certified Expat Broker.
More
Less
LOCATION
Region

NOORD - HOLLAND
City

AMSTERDAM

Adress

George Gershwinlaan 145

Zip code

1082 MT
CONTACT
FEATURES
STAY UP TO DATE
Sign up for our newsletter.
CONTACT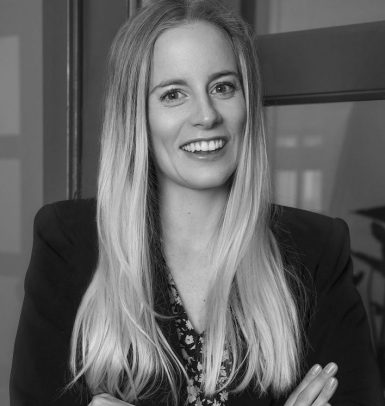 Dianne
020 3050560