OBJECT
KEY CHARACTERISTICS
Price
Living area
Outdoor space
DESCRIPTION
Granaatstraat 1 – spacious apartment with a garden in bustling De Pijp
Are you looking for a 3-room apartment with a garden? And does bustling de Pijp make your heart skip a beat? Take a moment to consider this ground-floor apartment. Situated on one of the quietest streets in Diamant Quarter. And if you're familiar with Amsterdam, you'll know that this is a prime location. Exactly halfway between diverse Van Woustraat and Amstel River.
Move in and enjoy
When you come to view the property, you'll notice the 55 sqm apartment's stunning finishes right away. With a lovely neutral color scheme and smart choices to optimize the use of space. The gorgeous, wooden floor was re-sanded and varnished in 2020. Move in and enjoy!
LAYOUT
Living room and kitchen
The front door opens to the spacious hall. No need to lug your groceries up a flight of stairs: your single-level home is on the ground-floor, single level. The living room with an open-plan corner kitchen faces the street. The large window makes this an exquisitely bright space.
Bedrooms, garden and bathroom
Both bedrooms are on the quiet, garden-facing side of the house. The smaller bedroom has a door to the garden and the large bedroom has French doors. Open them and enjoy the indoor-outdoor experience. The garden shed is super-convenient. Just like the indoor storage with the fittings for the laundry station. The bathroom is equipped with a shower, sink and toilet, and still showcases the original granite flooring. The walls feature new tiling.
LOCATION
Charming Granaatstraat is in De Pijp. An area that is much-loved due to the location, its vibrant character and countless restaurants, shops and clubs. Granaatstraat offers easy access to Albert Cuyp on one side, with the market and cafes in the side streets, and bustling Oost borough and Riverenbuurt to the other. Amstel River is around the corner, as is Amstel station. And if you're travelling by car, the A10 beltway is just a few minutes' drive away. Do the appealing location and the charm of the apartment speak to you? Schedule a viewing right away.
SPECIFICATIONS
• usable residential floor area 55 sqm
• 2 bedrooms
• situated in bustling De Pijp, around the corner from shops and a full range of amenities
• lovely 20 sqm garden with a shed
• kitchen with a dishwasher, oven, refrigerator, freezer, 5-burner gas stove with a range hood
• wooden window frames with double glazing
• floor sanded and varnished in 2020
• heating by means of an independent central heating unit
• ground lease prepaid until February 15, 2058 (subject to the general terms and conditions from the year 2000)
• HOA 'Diamant te Amsterdam' is comprised of 139 members. Monthly service charges of 88 euro, administration outsourced to Eigen Haard
• closing upon mutual agreement
• subject to seller's discretional approval
Naturally it is our pleasure to offer you a personal tour of the property. However, due to corona virus we have adopted a number of precautionary measures, and will discuss these with you when you schedule an appointment. Are you interested in a property, but would you prefer not to schedule a viewing on-site (yet)? Please let us know. We can also offer you a viewing by video call, so that you can ask the realtor any questions you may have as he/she walks you through the property.
This property was measured in accordance with the Measurement Code. The Measurement code is based on NEN2580 standards. The Measurement Code is intended to ensure a more universal survey method for indicating total usable floor area. The Measurement Code cannot fully preclude discrepancies between individual surveys, for example due to differences in interpretation, rounding and restrictions to the actual performance of the survey. Despite the due care we have taken in measuring the property, the measurements may deviate. Neither the seller nor the realtor accept any liability for such deviations. Given measurement are indicative only. If the exact dimensions are crucial to you, we recommend that you take the measurements yourself or enlist your own survey professional.
This information was drafted with the utmost care. However, we are not liable for any unintended omission or inaccuracy, etcetera nor any consequences related thereto. All measurements and floor areas are indicative only. Subject to the NVM general terms and conditions.
This property is listed by a MVA Certified Expat Broker.
More
Less
LOCATION
Region

NOORD - HOLLAND
City

AMSTERDAM

Adress

Granaatstraat 1hs

Zip code

1074 HK
CONTACT
FEATURES
STAY UP TO DATE
Sign up for our newsletter.
CONTACT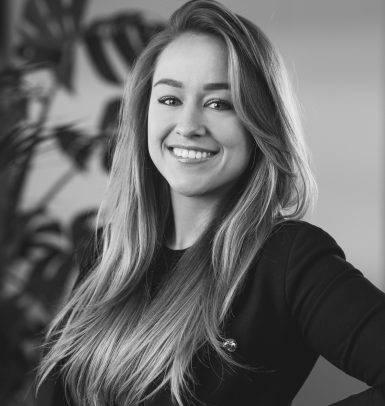 Emily
020 3050560