OBJECT
KEY CHARACTERISTICS
Price
Living area
Outdoor space
DESCRIPTION
NEWLY BUILT PROPERTY, AVAILABLE IMMEDIATELY!
The model home can be viewed by appointment. Please contact us to schedule a viewing!
A home on the edge of Jordaan Quarter, where every day feels like a holiday: with a pool and genuine dune landscape on the roof of the building. This spacious 3-room ground-floor duplex offers it all, situated in the stunning, recently completed Groenmarkt building: a unique mix of luxury and natural surroundings.
Layout
This ground-level duplex (ca. 123 sqm) is on the raised ground-floor and basement levels facing the square. The raised ground floor features a large living space with the fittings for the kitchen with a chef's island. Sliding doors open from the living area to the outdoor space, with a magnificent view of the bustling square.
Stairs in the living room, with glass banisters, lead to the basement. This level accommodates two bedrooms at the front, each with a private bathroom. This floor also includes a separate restroom and a laundry room with the laundry station.
As an extraordinary feature, this apartment has a private entrance off the square. The property's wonderful perspectives ensure ultimate contact with its surroundings. And if you have children, they can play safely out front of the house.
This ground-level duplex will be conveyed without a fitted kitchen, and can be finished to your own personal taste and preferences.
Parking
A parking space in the underground parking garage is also offered for sale, for € 70,000 v.o.n. (closing costs payable by seller). The annual ground lease amounts to € 13.32 subject to yearly indexation. Subject to the GT&C 2000.
Groenmarkt
A sustainable home, in the city center, in a historic location on the border of the Jordaan. Finding a place like this is proving increasingly difficult. However, recently completed, beautiful Groenmarkt offers all this and more!
For this historic location, architects Bastiaan Jongerius and Ronald Janssen, together with landscape architect Harro de Jong, designed a new Jordaan Quarter square. With a large mansion with 4 spacious urban homes on Marnixstraat – these have all been sold. And on Singelgracht, an elegant, modern residential building with 35 apartments including 22 parking spots in the underground garage – with a prominent role for Mother Nature. Stunning terraces with plants that weave through floors and ceilings, bee hotels and birdhouses for swallows to nest.
Outdoor spaces and a dune landscape with a swimming pool
The apartment building on Singelgracht is comprised of 35 apartments, each one is unique. The outdoor spaces are beautifully designed, so that everyone has their own private sunny spot to enjoy.
On the roof, for all residents to enjoy, is a spectacular dune landscape with an outdoor swimming pool and a beach house for fantastic dinners or joint activities such as art workshops. Unwind with your feet in the warm sand, surrounded by dune grass and look out over the cityscape, meanwhile listening to the humming bees and seagulls as they fly by.
A home that makes it feel like you're always on vacation, with facades that were made to be overgrown with greenery and a beautiful dune landscape on the roof with a swimming pool! There's always a bit of a breeze on the roof, there's no need to leave Amsterdam if you want to visit the beach. You have a beautiful view of the city from the expansive pool. The garden house is a meeting point for residents and also accommodates a herb garden.
Sustainable
The homes in Groenmarkt realized gas-free with an EPC of 0.15. Meaning that the energy, which is necessary to allow the home to function, is produced in a sustainable manner. The apartments in the Singelgracht block feature an individual geothermal pump that harvests energy from the ground. The homes on the Marnix block feature a thermal pump that heat from the air outside. This generates warm tap water and heating for the apartments. The residents of Groenmarkt become co-owners of a solar roof in the area for clean electric energy. Groenmarkt is ready for the future!
Specifications
– Situated in the recently completed Groenmarkt building, the apartment is available immediately;
– Rooftop dune landscape with a swimming pool (exclusively for use by the residents of the Singelgracht block);
– Residential floor area ca. 123 sqm;
– 2 bedrooms, each with a private bathroom;
– Outdoor space off the square, east-facing;
– Utility room with the heat pump, ventilation unit and the laundry station;
– 2 storage units in the basement and a communal bicycle parking facility;
– Low ground lease of € 1,153.16 per year, subject to annual indexation. GT&C 2000 apply;
– Indicative HOA charges of: € 285 per month for the apartment and € 43 per month for the parking space;
– A parking space in the underground garage is offered for sale, for € 70,000 v.o.n. (closing costs payable by seller);
– Project notary Albers & van Tienen;
– This project is co-listed with Fris Makelaardij.
Naturally it is our pleasure to offer you a personal tour of the property. However, due to corona virus we have adopted a number of precautionary measures, and will discuss these with you when you schedule an appointment. Are you interested in a property, but would you prefer not to schedule a viewing on-site (yet)? Please let us know. We can also offer you a viewing by video call, so that you can ask the realtor any questions you may have as he/she walks you through the property.
This property was measured in accordance with the Measurement Code. The Measurement code is based on NEN2580 standards. The Measurement Code is intended to ensure a more universal survey method for indicating total usable floor area. The Measurement Code cannot fully preclude discrepancies between individual surveys, for example due to differences in interpretation, rounding and restrictions to the actual performance of the survey. Despite the due care we have taken in measuring the property, the measurements may deviate. Neither the seller nor the realtor accept any liability for such deviations. Given measurement are indicative only. If the exact dimensions are crucial to you, we recommend that you take the measurements yourself or enlist your own survey professional.
This information was drafted with the utmost care. However, we are not liable for any unintended omission or inaccuracy, etcetera nor any consequences related thereto. All measurements and floor areas are indicative only. Subject to the NVM general terms and conditions.
This property is listed by a MVA Certified Expat Broker.
More
Less
LOCATION
Region

NOORD - HOLLAND
City

AMSTERDAM

Adress

Groenmarktkade 16

Zip code

1016 TA
CONTACT
FEATURES
STAY UP TO DATE
Sign up for our newsletter.
CONTACT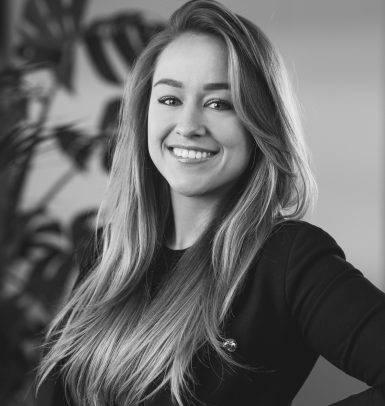 Emily
020 3050560