OBJECT
KEY CHARACTERISTICS
Price
Living area
Outdoor space
DESCRIPTION
Houtmankade 45 IV – Charming apartment, move in and enjoy!
The fact that this stunning building on Westerkanaal was built in 1881 is clearly reflected by its charming facade and original period architectural details. But in terms of comfort, luxury and styling this apartment on Houtmankade is completely up to modern standards. Simply pack your belongings and move in! You can look forward to a home in a fabulous, lively neighborhood, where you can enjoy your morning coffee on the balcony and look out over the water from your own living room.
Practical floorplan and characteristic details
A remarkable feature of this 59.2 sqm apartment is its smart floorplan. Lovely details in the living room with an open plan kitchen include the wood burner and the slanted ceilings with the exposed, original beams. Can you picture yourself living here? Read on. Or call us now to schedule a viewing. We look forward to giving you a personal tour.
LAYOUT
This apartment is on the 4th floor. No upstairs neighbors and beautiful, exposed roof beams. Your front door is on the 3rd floor. A skylight has been installed over the stairs for natural daylight entry into the stairwell. The stairs lead directly into the inviting living room with an open-plan kitchen. The kitchen is in a neutral color scheme and is fitted with a range of appliances.
Bedroom
This apartment has one bedroom. And what a bedroom it is…. Spanning over 12 sqm, you can easily fit in a bed and a wardrobe wall. The large window and French doors to the balcony lend the space enormous charm. Step out onto your balcony via the French doors. Facing east, this is the perfect spot to enjoy the sunshine from the early morning until late in the afternoon, also because this is the top apartment in the building. On hot summer days, this is an ideal shaded place to enjoy in the evening as well.
Bathroom
The bathroom is remarkably spacious and has natural daylight entry. Not only is the bathroom fitted with a walk-in shower, but also a Whirlpool-bathtub. There is a mirror cabinet over the sink. Behind the shower wall, the laundry machine has been placed out of view. There is a separate restroom, directly adjacent to the bathroom.
LOCATION
Houtmankade is in a unique location between Haarlemmerplein and Het IJ (with Houthaven). This home is a mere stone's throw from Jordaan Quarter and Prinseneiland. The neighborhood is best described as creative, inspiring and very central. And still, it is a quiet area, surrounded by water(ways). Within walking and cycling distance of all conceivable amenities, such as Central Station, Stenen Hoofd, Adam Tower and the fantastic shops on Haarlemmerdijk and Haarlemmerstraat. Westerpark is a short walk away, and the ferry will take you to NDSM Wharf on the opposite bank of Het IJ in the blink of an eye. Do you have a car? From home, the A10 beltway is just a 6-minute drive.
SPECIFICATIONS
• Residential floor area 59.2 sqm
• 1 bedroom
• Luxury bathroom with a bathtub and shower
• Freehold property
• Built in 1882, original beamed ceilings visible
• Active HOA with 5 members
• Monthly service charges of € 100
• Front facade repainted and newly jointed in 2019
• Heating and warm water: private central heating unit
• Double glazing
• Sunny east-facing balcony
• Surrounded by water
• Closing upon mutual agreement
Naturally it is our pleasure to offer you a personal tour of the property. However, due to corona virus we have adopted a number of precautionary measures, and will discuss these with you when you schedule an appointment. Are you interested in a property, but would you prefer not to schedule a viewing on-site (yet)? Please let us know. We can also offer you a viewing by video call, so that you can ask the realtor any questions you may have as he/she walks you through the property.
This property was measured in accordance with the Measurement Code. The Measurement code is based on NEN2580 standards. The Measurement Code is intended to ensure a more universal survey method for indicating total usable floor area. The Measurement Code cannot fully preclude discrepancies between individual surveys, for example due to differences in interpretation, rounding and restrictions to the actual performance of the survey. Despite the due care we have taken in measuring the property, the measurements may deviate. Neither the seller nor the realtor accept any liability for such deviations. Given measurement are indicative only. If the exact dimensions are crucial to you, we recommend that you take the measurements yourself or enlist your own survey professional.
This information was drafted with the utmost care. However, we are not liable for any unintended omission or inaccuracy, etcetera nor any consequences related thereto. All measurements and floor areas are indicative only. Subject to the NVM general terms and conditions.
This property is listed by a MVA Certified Expat Broker.
More
Less
LOCATION
Region

NOORD - HOLLAND
City

AMSTERDAM

Adress

Houtmankade 45IV

Zip code

1013 MR
CONTACT
STAY UP TO DATE
Sign up for our newsletter.
CONTACT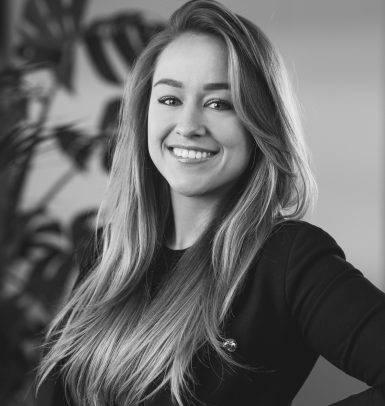 Emily
020 3050560