Sold
Oostenburgervoorstraat 184
OBJECT
KEY CHARACTERISTICS
Price
Living area
Outdoor space
DESCRIPTION
Oostenburgervoorstraat 184 – luxury apartment in a former VOC-Warehouse
In 1997 this former waterfront VOC warehouse was redeveloped into a residential building with spacious apartments. The residents of this monument have shared access to a private jetty, so that you can dock your own boat out front of your home. The building's industrial character is reflected in this unique 3-room corner apartment (previously 2 individual apartments) with underfloor heating and countless luxury extras. Styled with an eye for detail and comfort.
A sublimely tranquil home in the city
The peace and quiet of this location is remarkable. Pakhuis Oostenburg warehouse is on a cul-de-sac, so that it hosts only local traffic. Insulation between the apartments is excellent: the walls are a meter thick. And the charming communal courtyard garden, which borders on a beautiful park, is a haven of peace. All at the heart of Amsterdam's city center.
LAYOUT
Entrance, living room and kitchen/lounge
The building's stunning central lobby leads to the apartment. Come in and be surprised!
Spacious entrance with solid oak sliding doors to the living room that open automatically as you approach. The living room, with an open-plan kitchen, is almost surrounded by windows with frames that ae painted in the same color as the ceiling beams and the baseboards. The neutral-shade cast flooring is a gorgeous foundation, and the walls feature concrete-look wall finishes. With ceilings that span over 3 meters tall, the room looks even bigger than it already is. The kitchen has a large island with a natural stone countertop and luxury fitted appliances. The American refrigerator will be left behind, and the furniture is also offered for sale. Move in and enjoy!
Bedrooms
This apartment has 2 large bedrooms, both with a private bathroom. One room feels like a luxury hotel suite with a wall that acts as a room divider between the bedroom and the bathroom. The bathroom is equipped with a walk-in shower and a wooden vanity with a beautiful stone vessel sink.
The other bedroom a bit larger still, as is the more than generous bathroom with a shower, whirlpool bath, 2nd toilet and a large double vanity. Another fabulous feature is the enormous floor-to-ceiling wardrobe wall. The boiler can supply enough water for 2 rain showers, so transforming this space into your own private 'spa' is definitely an option.
LOCATION
Pakhuis Oostenburg warehouse is in Oostelijk Havengebied (The Eastern Docklands). An area with a nautical history. Its edge is still visible in many places, but above all, this is a wonderful residential neighborhood with a full range of amenities. Oostenburgerpark and Funenpark are around the corner. The warehouse is almost directly behind bustling and trendy Czaar Peterstraat, which was named Amsterdam's best shopping street in 2015!
An area with fantastic boutiques, unique shops and lovely eateries, and plenty of grocery stores – from supermarkets to specialty shops. One of the best aspects of Oostelijk Havengebied is that it's equally close to Oost, Noord and downtown Amsterdam. Everything is within walking or cycling distance, or tram 7 – which stops on 1e Coehoornstraat, within 5 minutes' walking distance from Oostenburgervoorstraat.
SPECIFICATIONS
• Corner apartment with a residential floor area of approximately 142 sqm;
• Monumental building by the water on a cul-de-sac;
• Freehold property;
• Former VOC-warehouse, renovated in 1997;
• Excellent insulation with nearly 1-meter thick walls, no noise from the neighbors;
• The residents of Pakhuis Oostenburg can use a communal courtyard garden, storage and a jetty ;
• 2 bedrooms, each with a private connecting bathroom;
• Cast flooring and underfloor heating throughout;
• Solid oak automatic sliding doors to the living room, sensor-operated;
• Modular recessed modular lights;
• Boiler prepared for 2 rain showers;
• Furniture offered for sale;
• Monthly HOA contribution of €320.
Naturally it is our pleasure to offer you a personal tour of the property. However, due to corona virus we have adopted a number of precautionary measures, and will discuss these with you when you schedule an appointment. Are you interested in a property, but would you prefer not to schedule a viewing on-site (yet)? Please let us know. We can also offer you a viewing by video call, so that you can ask the realtor any questions you may have as he/she walks you through the property.
This property was measured in accordance with the Measurement Code. The Measurement code is based on NEN2580 standards. The Measurement Code is intended to ensure a more universal survey method for indicating total usable floor area. The Measurement Code cannot fully preclude discrepancies between individual surveys, for example due to differences in interpretation, rounding and restrictions to the actual performance of the survey. Despite the due care we have taken in measuring the property, the measurements may deviate. Neither the seller nor the realtor accept any liability for such deviations. Given measurement are indicative only. If the exact dimensions are crucial to you, we recommend that you take the measurements yourself or enlist your own survey professional.
This information was drafted with the utmost care. However, we are not liable for any unintended omission or inaccuracy, etcetera nor any consequences related thereto. All measurements and floor areas are indicative only. Subject to the NVM general terms and conditions.
This property is listed by a MVA Certified Expat Broker.
More
Less
LOCATION
Region

NOORD - HOLLAND
City

AMSTERDAM

Adress

Oostenburgervoorstraat 184

Zip code

1018 MR
CONTACT
VIDEO
FEATURES
STAY UP TO DATE
Sign up for our newsletter.
CONTACT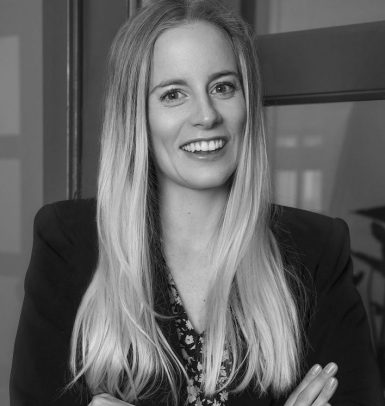 Dianne
020 3050560