Rented
Pietersbergweg 33A*
OBJECT
KEY CHARACTERISTICS
Price
Living area
Outdoor space
DESCRIPTION
This property is listed by a MVA Certified Expat Broker.
Get to know the Trinity project. Three former office towers in Amstel III have been transformed into three beautiful residential buildings with a total of 133 comfortable rental homes. In the years to come, Amstel III will transform into a lively city district where you can live, work and relax with pleasure!
In addition to housing, there will be shops, more greenery and space for sports and recreation. You can already see the emergence of cosy hotspots. From a 'Coffee to go' to cosy restaurants. There is a fitness centre within walking distance and you can do your shopping in the short term across the street, where a large supermarket is planned.
This unfurnished apartment is located on the 7th floor. It is finished including a high-gloss kitchen with built-in appliances and with white painted walls and ceilings, a PVC floor, a fully tiled bathroom and a storage room. The apartment is directly available!
Income requirement
The income requirement is a gross income of 3x the monthly rent. Sharing and financial guarantors are not allowed.
The standard deposit is 1 month and in some cases an extra deposit will be asked.
I am self-employed. What conditions do I need to meet?
You divide the average net annual profit before tax of the past 2 years by 24. You give the result as your gross monthly income.
We require a deposit of three months rent from self-employed entrepreneurs.
Calculation example:
Suppose the net annual profit in 2020 = €20,000 and in 2021= €40,000. Then the average net annual profit = (20.000+40000)/2= €30.000
So your average net annual profit before tax is €30,000 from the last 2 years.
€30,000 divided by 24 months = €1250.
So the gross monthly income in this calculation example is €1250.
Energy efficient
Living here is comfortable and economical, thanks in part to HR++ glass and a gas-free energy system. Add to that the LED lighting in the common areas, and you end up with an energy index of < 1.2. This means that your energy bill will remain low, no matter which tower you live in. Parking Trinity residents can park in the garage under the towers. These spaces can be rented separately from the residences for €125,- per month. Green In addition to living comfortably, in Trinity you can enjoy greenery and cosiness all around. There is a beautifully landscaped terrace and a communal, furnished garden next to the towers where you can meet your fellow residents. Flexible living Does your life situation change and do you want to live larger or smaller later on? No problem at all. As a tenant, you can always move indoors. For example, from a two-room flat to a three-room flat. Or vice versa. Location The Trinity towers are on Pietersbergweg in Amsterdam Zuidoost. In Amsterdam Zuidoost you have all the convenience at hand. An IKEA store, home furnishing shops, a hardware store: they are all located near the Trinity towers. And soon there will also be a large supermarket next to the towers. For the best concerts and the most beautiful matches, you can cycle to AFAS Live, Ziggo Dome and Johan Cruijff Arena in less than ten minutes. And just as quickly you can be in the greenery of the Ouderkerkerplas and Gaasperpark. With the A2 and A9 motorways around the corner, you'll be on your way in no time, which also applies when you're travelling by public transport. Metro and train station Holendrecht is nearby, several bus stops are in the vicinity. This information was drafted with the utmost care. However, we are not liable for any unintended omission or inaccuracy, etcetera nor any consequences related thereto. All measurements and floor areas are indicative only. Subject to the NVM general terms and conditions.
More
Less
LOCATION
Region

NOORD - HOLLAND
City

AMSTERDAM

Adress

Pietersbergweg 33A*

Zip code

1105 BM
CONTACT
VIDEO
FEATURES
STAY UP TO DATE
Sign up for our newsletter.
CONTACT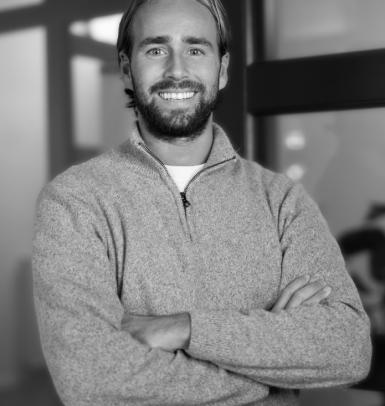 Tim
020 3050560