OBJECT
KEY CHARACTERISTICS
Price
Living area
Outdoor space
DESCRIPTION
Roomolenstraat 12 – Stunning Turn Key home with a roof deck in an idyllic oasis at the heart of Amsterdam's inner city in a low-traffic area. But with room to park two cars in the building's underground garage.
Downtown Amsterdam, yet a quiet place to call home. This leafy haven makes it possible, because Roomolenstraat is accessibly almost exclusively to its residents. In addition to Roomolenstraat, the adjacent Herengracht (numbers 1-103) is temporarily not accesible for cars. In september 2021 they will start repairing the canal sides. This will probably take a long time.
Fabulous! Come home, park your car in the garage and enjoy everything this property has to offer.
Charming building, endless possibilities
This elegant building, a freehold property, is finished to a high standard and is ready to move in to. The space is ideal to adjust to your own specific needs and wishes. Convert – The garage has a 2.50 m ceiling height. All the plumbing/ pipes are already in place. It would be our pleasure to offer you a personal tour. Would you like to experience this charming building at number 12 first-hand? Give us a call right away, because properties like these, in such a luxury, small-scale have of peace and quiet in downtown Amsterdam, are few and far between.
LAYOUT
Ground floor
The front door and garage door, surrounded by greenery, mark the building's entrance: a friendly welcome. Open the garage doors and park your car or enter via the central entrance. The garage is now used mostly as a workshop. The space has a toilet and a utility sink. The main entrance accesses a small staircase to the living area.
1st floor
The stairs lead to the 1st floor. This space showcases charming beams (2.52 m. height), original banisters and a lovely shift in the floor level between the sitting area with a beautiful (van Dick Geurts) wood burner and the family kitchen, which was refurbished in 2015.
This beautiful kitchen is fitted with a freezer, oven, refrigerator, gas stove (with a stir-fry burner), dishwasher, carrousel cabinet and a large extractor. The 'dumb waiter' to the roof deck is a fabulous detail: no walking up and down the stairs with beverages and snacks. The family kitchen opens to a patio. This small outdoor space could be replaced with a skylight, for daylight entry in the garage.
2nd floor
The 2nd floor features a spacious, open-plan living space with an extremely efficient gas fireplace and a small bar/pantry. As mentioned, this space could be reconfigured to accommodate a study and/or bedroom. There is also a 2nd restroom. This level alone is plenty of reason to want to live in this property. A second family room, exuding a sense peace and quiet, but that is equally well-suited to entertaining and parties.
3rd floor
The open staircase leads through to the 3rd floor, with 2 spacious bedrooms. One of the bedrooms is fitted with air conditioning, a luxury connecting bathroom and fitted wardrobes. The other bedroom has a private restroom with a sink, toilet and bidet. The European laundry also accommodates the central heating unit (2011) – neatly tucked away.
4th floor
The final flight of stairs leads to the icing on the cake: a large roof deck with a view that could come straight out of a movie. Enjoy the sun until the late evening hours or relax in the shade under the canopy. Take your drink out of the dumb waiter and then…. simply enjoy! The ultimate luxury of a quiet home in one of the most beautiful spots in downtown Amsterdam.
LOCATION
We referred to it earlier: this building's location unparalleled. Listen to the birdsong on the roof deck, step out of your front door onto Nieuwezijds Voorburgwal and hear the jingle of the tram. This location offers the best of both worlds. The street is exclusively accessible to residents, who have a key to the parking pole. If you have children: the street is a safe place for them to play.
It's almost stating the obvious to say that everything is nearby. From shops and tourist hotspots to Central Station, it's all just a short walk away. Thankfully, the tourist attractions are not in the immediate area, ensuring that this unique little village in Amsterdam remains a hidden gem.
SPECIFICATIONS
• Complete building, 128 sqm. Further indoor space (the garage) is 43.40 sqm
• Space for 2 cars in the indoor garage.
• Situated on a quiet, low-traffic, leafy street.
• Prime location in Amsterdam's canal belt.
• Gorgeous beamed ceilings and open staircases, with the original steel banisters.
• Two living rooms with large, double-glazed windows and a beautiful Dick Geurts wood burner/ gas stove.
• Open-plan family kitchen at the rear with a small patio
• Dumb waiter from the kitchen to the roof deck.
• Quick closing negotiable
• 2 nd living room with a small bar/pantry and gas fireplace
• 2 bedrooms, 1 with a connecting bathroom, air conditioning and fitted wardrobes.
• 2 bathrooms with sinks, toilet and bidet
• Sunny roof deck spanning over 20 sqm on the 4th floor.
• Fully repainted in 2019.
• Owners purchased the property in 2016.
• Property age clause applies.
Has your interest been piqued and would you like to see, feel and experience the property first-hand? It would be our pleasure to show you this unique home at 12 Roomolenstraat.
Naturally it is our pleasure to offer you a personal tour of the property. However, due to corona virus we have adopted a number of precautionary measures, and will discuss these with you when you schedule an appointment. Are you interested in a property, but would you prefer not to schedule a viewing on-site (yet)? Please let us know. We can also offer you a viewing by video call, so that you can ask the realtor any questions you may have as he/she walks you through the property.
This property was measured in accordance with the Measurement Code. The Measurement code is based on NEN2580 standards. The Measurement Code is intended to ensure a more universal survey method for indicating total usable floor area. The Measurement Code cannot fully preclude discrepancies between individual surveys, for example due to differences in interpretation, rounding and restrictions to the actual performance of the survey. Despite the due care we have taken in measuring the property, the measurements may deviate. Neither the seller nor the realtor accept any liability for such deviations. Given measurement are indicative only. If the exact dimensions are crucial to you, we recommend that you take the measurements yourself or enlist your own survey professional.
This information was drafted with the utmost care. However, we are not liable for any unintended omission or inaccuracy, etcetera nor any consequences related thereto. All measurements and floor areas are indicative only. Subject to the NVM general terms and conditions.
This property is listed by a MVA Certified Expat Broker
More
Less
LOCATION
Region

NOORD - HOLLAND
City

AMSTERDAM

Adress

Roomolenstraat 12

Zip code

1015 AN
CONTACT
FEATURES
STAY UP TO DATE
Sign up for our newsletter.
CONTACT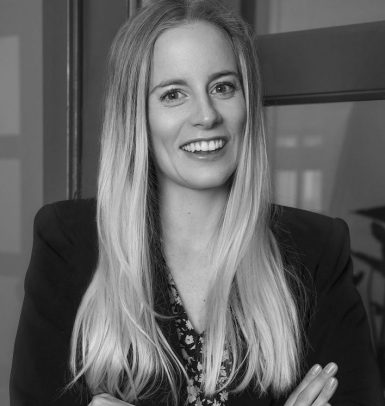 Dianne
020 3050560