OBJECT
KEY CHARACTERISTICS
Price
Living area
Outdoor space
DESCRIPTION
Stadionplein 53-III – Luxury apartment with a roof deck in a prime location
Everything you could possibly ask for of a home in Amsterdam: that is what this 3-level apartment on Stadionplein has to offer. Spanning nearly 150 sqm of floorspace and multiple balconies, a roof deck and fantastic finishes. the renovation work tastefully pairs modern elements with original architectural details. This apartment is ready to move in to. Pack your things and enjoy your new home in this prime location.
Abundant outdoor space and a private parking space
The 3rd and 4th floors feature south-facing balconies and there is a small Juliette balcony at the front overlooking Stadionplein. the icing on the cake? A ca. 44 sqm roof deck. This is the perfect spot to enjoy the outdoors until the early hours, against the backdrop of the olive tree with fairy lights. And for added convenience, the roof deck has power outlets and running water. If you have a car, you can apply for a parking permit, which allows for parking in the hotel's underground parking garage.
LAYOUT
3rd floor – living room and kitchen
The spacious reception hall on the 3rd floor sets the tone for the rest of the apartment. Wonderfully light, airy and with luxury finishes. The steel and glass door leads to the large living room and kitchen/lounge. The lovely bay and fitted fireplace with room for a flat screen-tv above it immediately command attention. The solid herringbone parquet flooring with high baseboards is fitted throughout the apartment. On a beautiful day, open the doors to the balcony as you prepare dinner at the chef's island and listen to the sounds of the city. Enjoy.
4th floor – bedrooms and roof deck
The hall on the 4th floor is also delightfully spacious. This level accommodates 3 bedrooms with fitted closets. Two bedrooms have their own bathroom and a balcony that can be accessed by way of French doors. It's like waking up in your very own hotel suite, every single day. On hot days, switch on the air conditioning in the master bedroom – ideal, as this room faces south.
Stairs lead up to the terrace on the 5th floor. The terrace is reinforced, features safe railings and has a height-adjustable glass windshield. Being of generous dimensions, this is the perfect outdoor space for entertaining. There is power and running water here, and the olive tree features lighting.
LOCATION
Stadionbuurt is popular for good reason. This is one of Amsterdam's best neighborhoods to call home. By bike, Amsterdamse Bos and Vondelpark are just 5 minutes away. And the A10 beltway is only a short drive from home. The property is 5 minutes from Zuidas, and 10 minutes from Schiphol Airport. If you have a boat, you can dock it off the jetty on Stadionkade behind the house. A short while ago, Stadionplein was transformed into a culinary and cultural hotspot in a city park-like setting. There is a Saturday market, and the square is lined with a wide range of shops and restaurants. Just to give you a sense of what you can find here; the property is within walking distance of artisanal shops such as Le Fournil (French bakery), l'Amuse (cheese specialties) and Marqt.
SPECIFICATIONS
• Residential floor area 148.7 sqm
• Closing June 1, 2022
• Unobstructed view of Stadionplein
• Option to apply for a parking permit
• Lounge with a gas fireplace
• 3 balconies, 2 of which face south
• roof deck with a breathtaking view (44 sqm, with power and water)
• Led lighting with dimmers throughout, solid herringbone parquet flooring and carpeted stairs
• Video-intercom
• Double glazing and Nefit Trendline 2017 central heating unit, remote controllable
• Master bedroom with air conditioning
• Three good-sized bedrooms with fitted closets, 2 with en suite bathrooms
• Master bathroom with a bathtub and double shower
• Large hall with glass facades for extra daylight entry for the entire third floor
• Open-plan kitchen with an island, fitted with a range of appliances including a dishwasher, microwave, oven and refrigerator/freezer
• Active HOA, monthly service charges of ca. € 191.67, long-term maintenance plan in effect, 4 members, private management. Ca. € 27,920.52 in savings
Ground lease
The apartment is situated on ground lease land, subject to the General Terms and Conditions for continuous ground lease 2000, Municipality of Amsterdam. The lease amounts to €1,166.73 for the lease period from May 16, 2021 through May 15, 2022. Revision of the ground lease per May 15, 2055. Application date for conversion to everlasting ground lease not registered.
Naturally it is our pleasure to offer you a personal tour of the property. In keeping with the current corona situation we take our social responsibility in this regard.
This property was measured in accordance with the Measurement Code. The Measurement code is based on NEN2580 standards. The Measurement Code is intended to ensure a more universal survey method for indicating total usable floor area. The Measurement Code cannot fully preclude discrepancies between individual surveys, for example due to differences in interpretation, rounding and restrictions to the actual performance of the survey. Despite the due care we have taken in measuring the property, the measurements may deviate. Neither the seller nor the realtor accept any liability for such deviations. Given measurement are indicative only. If the exact dimensions are crucial to you, we recommend that you take the measurements yourself or enlist your own survey professional.
This information was drafted with the utmost care. However, we are not liable for any unintended omission or inaccuracy, etcetera nor any consequences related thereto. All measurements and floor areas are indicative only. Subject to the NVM general terms and conditions.
This property is listed by a MVA Certified Expat Broker.
More
Less
LOCATION
Region

NOORD - HOLLAND
City

AMSTERDAM

Adress

Stadionplein 53III

Zip code

1076 CH
CONTACT
VIDEO
FEATURES
STAY UP TO DATE
Sign up for our newsletter.
CONTACT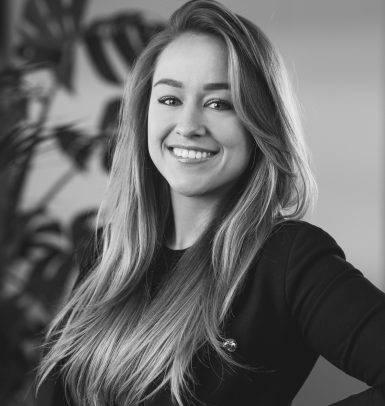 Emily
020 3050560