OBJECT
KEY CHARACTERISTICS
Price
Living area
Outdoor space
DESCRIPTION
Teilingen is located in a beautiful green area in Buitenveldert (near the Zuidas). Renting from Teilingen means you are completely taken care of. The apartments are fully furnished, internet and television can be used from the moment you move in and even gas/water and electricity are already taken care of. There is also a concierge present who will be happy to help you where needed, receive packages and accompany your guests to your apartment. You can also make unlimited use of the gym in the building. Or in other words: living in Teilingen is great living without any worries!
With 262 m2 of living space, the Penthouse apartment is the most spacious and luxurious apartment in Teilingen Residence. The elevator takes you directly to the apartment on the 15th floor. The Penthouse has 2 large balconies and is surrounded by large windows, allowing you to enjoy a magnificent 360 ° view of Amsterdam.
Layout
The living room is bright and modern with exotic, warm colors and has a lovely sitting area with fireplace. The open kitchen is equipped with all the appliances you need for cozy dinners at the large dining table for 8 people.
The apartment has 1 bedroom with luxury, open bathroom. From your bed you walk straight into the walk-in rain shower, or do you take a decadent bath in the middle of the room? Along the walls there are atmospheric fireplaces for an extra soothing feeling. The combination of modern, luxurious and exotic is also evident here. In the entire penthouse is a beautiful parquet floor in herringbone pattern
Area
The apartment is in a quiet residential neighborhood in immediate proximity to several parks and woods, including Amsterdamse Bos and Amstelland nature reserve. There are many excellent shopping amenities nearby, the property is close to Rooswijck shopping center and slightly further away from modern and luxury Gelderlandplein shopping mall. The apartment is also in a favorable location relative to public transportation (tram 5 and several bus lines) and close to main roads (A10 beltway, exits S108 and S109 and the A9 highway). Station WTC/Zuid and RAI are close-by.
Renting
The minimum rental term is 12 months. The ROX-template rental agreement will be used, a maximum rental term of 2 years applies. The landlord will also retain the right to discretional approval/ allocation of the property.
Service charges: €322,50 per month (€2.50 per m2)
The service costs include:
– Gas, electricity and water
– Concierge (working 40 hours a week during office days)
– Surveillance
– Gym
– TV / internet: €35,00 per month
Specifications:
• Residential floor area approximately 129 sqm;
• 2 bedrooms;
• Paid parking, option to apply for a parking permit;
• Pets allowed (in consultation).
***This Property is listed by a MVA Certified Expat Broker***
Naturally it is our pleasure to offer you a personal tour of the property. However, due to corona virus we have adopted a number of precautionary measures, and will discuss these with you when you schedule an appointment. Are you interested in a property, but would you prefer not to schedule a viewing on-site (yet)? Please let us know. We can also offer you a viewing by video call, so that you can ask the realtor any questions you may have as he/she walks you through the property.
This property was measured in accordance with the Measurement Code. The Measurement code is based on NEN2580 standards. The Measurement Code is intended to ensure a more universal survey method for indicating total usable floor area. The Measurement Code cannot fully preclude discrepancies between individual surveys, for example due to differences in interpretation, rounding and restrictions to the actual performance of the survey. Despite the due care we have taken in measuring the property, the measurements may deviate. Neither the seller nor the realtor accept any liability for such deviations. Given measurement are indicative only. If the exact dimensions are crucial to you, we recommend that you take the measurements yourself or enlist your own survey professional.
This information was drafted with the utmost care. However, we are not liable for any unintended omission or inaccuracy, etcetera nor any consequences related thereto. All measurements and floor areas are indicative only. Subject to the NVM general terms and conditions.
This property is listed by a MVA Certified Expat Broker.
More
Less
LOCATION
Region

NOORD - HOLLAND
City

AMSTERDAM

Adress

Teilingen 137

Zip code

1082 JS
CONTACT
FEATURES
STAY UP TO DATE
Sign up for our newsletter.
CONTACT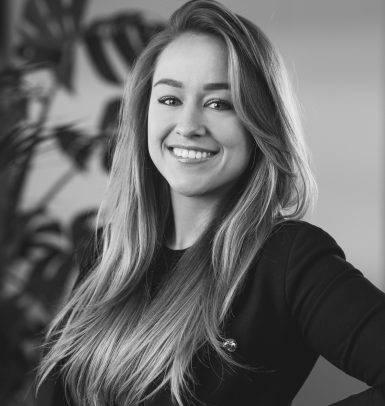 Emily
020 3050560