Sold
Van Tuyll van Serooskerkenweg 55HS
OBJECT
KEY CHARACTERISTICS
Price
Living area
Outdoor space
DESCRIPTION
Tuyll van Serooskerkenweg 55 hs – welcoming apartment with a south-facing garden
On a beautiful street in Stadionplein district is a stunning building with this apartment on the ground-floor level. A quiet place to call home, yet literally around the corner from everything that the bustling Stadion area has to offer. there's no real need to visit the park, because this apartment includes a fabulous private south-facing garden (approximately 60 sqm). There are two sheds at the back of the garden, spanning a total of some 14 sqm. Perfect for your bike… and more!
Inviting and characteristic
This apartment combines characteristic historic details with an inviting modern style. The longer you look around you, the more charming details you'll notice. Starting with the portico entrance to the building, accentuated by an arch and beautiful stained-glass. And inside, walls have been removed to create an open-plan, welcoming layout. And the bathroom… a real gem!
LAYOUT
Step inside and see the dining room. There is plenty of room here for a large dining table, so that you can host a dinner for your entire family and large group of friends. The semi-open plan kitchen has an industrial feel. The apartment features beautiful French oak flooring throughout, with the exception of the bedroom.
The garden-facing living room features French doors. Open them, and let the sun shine in. The sheds are welcome additions, perfect for storage and saving you space inside. The bedroom is also at the quiet rear by the garden, and also has French doors.
And finally, the spacious bathroom with a shower, bathtub and toilet. It's almost as if this room belongs in a South-European boutique hotel, with butterfly concrete on the walls, pebbles on the floor and showcasing a free-standing bathtub.
Looking to create an alternative floorplan with, for example, a second bedroom? The architect's sketches have already been drawn up and are available from the realtor.
LOCATION
One of the best features of this apartment that it is situated on a quiet street, but is nevertheless close to the bustling vibe of Stadionplein district in Oud-Zuid borough. After all, this home is around the corner from the redeveloped Stadionplein, Stadionweg and close to Amstelveenseweg and Beethovenstraat. Here you'll find a wide selection of shops and lovely cafes and restaurants. Amsterdamse Bos and Zuidas are within cycling distance, and Vondelpark is just a 10-minute walk away. If you're off for a vacation or if you work at Schiphol, this is also the perfect location. Just a 10-miiinute train commute away, or catch the Amsterdam Airport Express (bus) which practically stops out front and will take you to the airport in 20 minutes. Metro stations Zuid and Amstelveenseweg, train station Amsterdam Zuid, the tram stop for line 24 are all close-by. There is also easy access to the property from the A10 beltway via exits S108 en S109.
SPECIFICATIONS
• Residential floor area ca. 70sqm (NEN2580-measurement survey available)
• Ground lease prepaid through 2054. Timely application submitted for the conversion to everlasting ground lease (2019)
• Option to move the conduit duct in the bedroom elsewhere
• Monthly HOA contribution of ca. € 109
• Small-scale, professionally managed HOA (by De Huishouding)
• Lead pipes and down pipe replaced by the HOA
• Single glazing. A future one-time contribution for replacing all window frames with ones with double glazing is planned. One part will be paid from the HOA reserves, another portion will be a private contribution and the remainder is in the form of a loan. Total expenses of ca. € 21,000 per apartment (front and rear). Distribution of costs is still to be decided on in an HOA meeting.
• Non-self-occupancy clause applicable
• Delivery with preference before the end of January 2022 due to transfer tax refund
Naturally it is our pleasure to offer you a personal tour of the property. However, due to corona virus we have adopted a number of precautionary measures, and will discuss these with you when you schedule an appointment. Are you interested in a property, but would you prefer not to schedule a viewing on-site (yet)? Please let us know. We can also offer you a viewing by video call, so that you can ask the realtor any questions you may have as he/she walks you through the property.
This property was measured in accordance with the Measurement Code. The Measurement code is based on NEN2580 standards. The Measurement Code is intended to ensure a more universal survey method for indicating total usable floor area. The Measurement Code cannot fully preclude discrepancies between individual surveys, for example due to differences in interpretation, rounding and restrictions to the actual performance of the survey. Despite the due care we have taken in measuring the property, the measurements may deviate. Neither the seller nor the realtor accept any liability for such deviations. Given measurement are indicative only. If the exact dimensions are crucial to you, we recommend that you take the measurements yourself or enlist your own survey professional.
This information was drafted with the utmost care. However, we are not liable for any unintended omission or inaccuracy, etcetera nor any consequences related thereto. All measurements and floor areas are indicative only. Subject to the NVM general terms and conditions.
This property is listed by a MVA Certified Expat Broker.
More
Less
LOCATION
Region

NOORD - HOLLAND
City

AMSTERDAM

Adress

Van Tuyll van Serooskerkenweg 55HS

Zip code

1076 JD
CONTACT
FEATURES
STAY UP TO DATE
Sign up for our newsletter.
CONTACT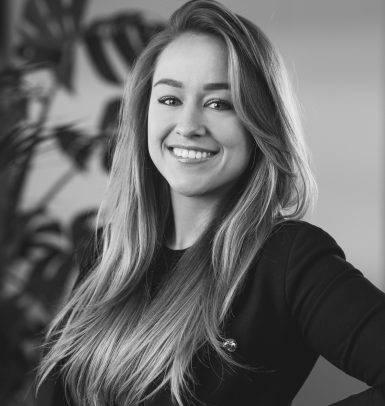 Emily
020 3050560