OBJECT
KEY CHARACTERISTICS
Price
Living area
Outdoor space
DESCRIPTION
Waalstraat 52-1 – large apartment with 2 balconies in the family-friendly Rivierenbuurt Quarter
Situated in one of the most beautiful spots in family-friendly Rivierenbuurt Quarter is this well-maintained building with a large 3-room apartment on the 1st floor. With luxury, sophisticated finishes, 2 balconies and ample convenient storage space. Its central location, floorplan and 98 sqm make this a perfect home for a family with 1 or 2 children. There are currently two bedrooms. However, the size of one of the bedrooms would easily allow it to be converted into 2 bedrooms.
Always a lovely spot to enjoy the outdoors
A private entrance with marble flooring and wooden wainscoting leads to the 1stfloor. The living room features a commanding window with no less than 5 sets of French doors to the nearly 10-meter wide balcony with unobstructed view. Will you enjoy your morning coffee here? Waalstraat is a wide street and fabulously tranquil. And if you want to sit outside and enjoy the lovely weather after work, unwind on the rear, west-facing balcony. Or you cross diagonally to the cozy and green Merwedeplein.
LAYOUT
Living room and kitchen
The look and feel of the hall on the 1st floor is elegant, with 1930s-stule French doors. Come in and instantly feel at home in this welcoming property. The living room with an open-plan kitchen is nearly 10 meters wide and the balcony spans the full width. Open the 5 sets of French doors and let the morning sunshine stream in. The living room has a gas fireplace, designer radiators and beautiful recessed lights. Wooden flooring, smooth wall finishes and the neutral color palette make this a property suited to all tastes.
The kitchen/lounge features an island with a sink and breakfast bar, and is fitted with a full range of appliances. The kitchen is also in neutral colors. The apartment was completely gutted in 2014 and rebuilt – something that will benefit you every day. Because not only is the apartment luxurious, but its floorplan is also ideal.
Bedrooms, bathroom and storage
The hall opens to a storage room and a coat closet, so that everything can be tucked away neatly. The fittings for the laundry machine and dryer are in the contemporary bathroom with a walk-in shower and vanity with two vessel sinks. A small partition wall hides all equipment from view.
This apartment features 2 large bedrooms. The master bedroom is fitted with a large wardrobe wall and French door to the balcony. The current children's bedroom is more than generous, and with two windows, it can easily be divided into 2 separate bedrooms.
The storage unit is accessible from outside.
LOCATION
This stretch of Waalstraat is in immediate proximity to leafy Merwedeplein and Rooseveltlaan. Rijnstraat and Maasstraat, with a host of lovely shops, are just around the corner: ideal for groceries and a wide choice of great restaurants. The family doctor's practice and dentist is also around the corner, in addition to several day care/schools and the tram stops on the corner. If you're looking to relax outdoors, Beatrixpark and Martin Luther Kingpark are just a short walk away. One of the great aspects of Rivierenbuurt Quarter is the location relative to downtown Amsterdam and the A10 beltway, so that the inner city, Zuidas and Schiphol are all close-by and easy to access. Amstelstation and Station RAI are just a 6-minute bicycle ride away.
SPECIFICATIONS
• Residential floor area 98 sqm
• Private entrance
• Completely gutted and newly reconstructed in 2014
• All ceilings, except the living room ceiling, are insulated
• Gas fireplace
• Beautiful door accessories and locks throughout
• Partial double glazing (1 bedroom has single glazing)
• All plumbing and electrics renewed
• Exterior repainted in 2020
• Windows over the full width in the living room
• Nearly 10-meter wide balcony with French doors at the front with morning sun exposure
• Balcony at the rear with afternoon sun exposure (on the corner, i.e. an uninterrupted view)
• Stairwell to the storage room
• Active, professionally managed HOA with ample savings
• € 125 monthly service charges
• Annual ground lease of € 1.335,65 till 15-04-2054 (five-year lease adjustment). Transfer to perpetual leasehold has recently been recorded at the notary and after the current period the amount will be € 1.588,79 per year (excluding inflation)
• Property age and asbestos clauses apply
• Closing upon agreement
• In the event of a purchase/sale between private parties, an agreement will be constituted only upon the signing of a purchase agreement at the civil-law notary's office.
• The seller retains the right to award the property at his discretion.
Naturally it is our pleasure to offer you a personal tour of the property. However, due to corona virus we have adopted a number of precautionary measures, and will discuss these with you when you schedule an appointment. Are you interested in a property, but would you prefer not to schedule a viewing on-site (yet)? Please let us know. We can also offer you a viewing by video call, so that you can ask the realtor any questions you may have as he/she walks you through the property.
This property was measured in accordance with the Measurement Code. The Measurement code is based on NEN2580 standards. The Measurement Code is intended to ensure a more universal survey method for indicating total usable floor area. The Measurement Code cannot fully preclude discrepancies between individual surveys, for example due to differences in interpretation, rounding and restrictions to the actual performance of the survey. Despite the due care we have taken in measuring the property, the measurements may deviate. Neither the seller nor the realtor accept any liability for such deviations. Given measurement are indicative only. If the exact dimensions are crucial to you, we recommend that you take the measurements yourself or enlist your own survey professional.
This information was drafted with the utmost care. However, we are not liable for any unintended omission or inaccuracy, etcetera nor any consequences related thereto. All measurements and floor areas are indicative only. Subject to the NVM general terms and conditions.
This property is listed by a MVA Certified Expat Broker.
More
Less
LOCATION
Region

NOORD - HOLLAND
City

AMSTERDAM

Adress

Waalstraat 52I

Zip code

1078 BX
CONTACT
FEATURES
STAY UP TO DATE
Sign up for our newsletter.
CONTACT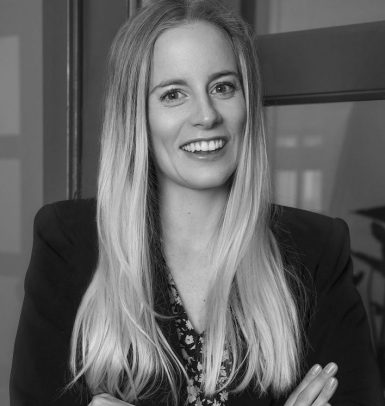 Dianne
020 3050560