Sold
Nova Zemblastraat 6G
OBJECT
KEY CHARACTERISTICS
Price
Living area
Outdoor space
DESCRIPTION
UNIQUE CORNER APARTMENT WITH A CHARACTERISTIC BEAM CEILING IN A CENTRAL LOCATION IN AMSTERDAM
This spacious corner apartment (112.9 sqm) is situated on the fourth floor of the historic 'Medan' warehouse, which was built in 1895. This building, and the two adjacent warehouses 'Bindjeij' and 'Laboean' are staggered, and are fabulous examples of the Neo-Renaissance architectural style. The ceiling, soaring to 4.61 m in the living room, is spectacular, and due to the corner positioning of the apartment natural daylight pours in. This unique property is in a central location in Spaarndammerbuurt district in West borough. In close proximity to a full range of shops, the apartment is easily accessible.
LAYOUT
The entrance at the rear of the building opens to all rooms. At the front, the well-proportioned living room has a loft-like ambiance. Due to its dimensions, this stunning space can be furnished in any number of ways. For example, create a lounge area to unwind in the evening and position a loveseat so that you can take full advantage of the spectacular view beyond the French doors.
The modern, open-plan kitchen is fully equipped, so that you can easily prepare delicious meals. The kitchen and living room are in a single space, making this the perfect place for entertaining.
The other rooms also showcase the exposed beams. Both bedrooms and the walk-in closet are to one side of the hall, the laundry room, separate restroom and bathroom with a vanity, walk-in shower and bathtub are to the other.
The storage unit (3.4 sqm) is on the ground-floor level.
LOCATION
Spaarndammerbuurt district is close to Amsterdam's Houthavens and offers everything you may need. Groceries are available on Spaarndammerstraat, which is also home to lovely restaurants, bustling cafés and trendy restaurants including Rayleigh & Ramsay, Rum Barrel West and Café de Walvis. If you're looking for events, the opportunity to take long walks or exercise, there's no need to go very far, because Westergasterrein and Westerpark are just around the corner. Hip NDSM-wharf in Noord is easy to reach by ferry, and Central Station is mere minutes away by bicycle. From here, public transport will take you to Schiphol in 25 minutes and to Zuidas in fifteen minutes. The A10 beltway is only a short drive away.
SPECIFICATIONS
– Freehold property;
– Listed national heritage property (Rijksmonument);
– Beautiful, well-presented central entrance;
– Elevator;
– Wooden flooring;
– Storage unit in the building's substructure;
– Usable residential floor area approx. 98 sqm;
– NEN 2580 measurement certificate available;
– Exterior repainted in 2018;
– Active and professionally managed HOA;
– Closing date to be determined.
This property was measured in accordance with the Measurement Code. The Measurement Code is based on NEN2580 standards. The Measurement Code is intended to ensure a more universal survey method for indicating total net internal area (usable floor area). The Measurement Code cannot fully preclude discrepancies between individual surveys, due to e.g. differences regarding interpretation, rounding and restrictions to conducting measurement surveys. Although the home was measured with the utmost care, differences cannot be precluded. Neither the seller nor the real estate agent accept any liability for such differences. All given dimensions are considered by us to be indicative only. Should the exact dimensions and measurements be important to you, we recommend that you measure the property yourself or hire a professional to do so.
This information was drafted with the utmost care. However, we are not liable for any unintended omission or inaccuracy, etcetera nor any consequences related thereto. All measurements and sizes are indicative only. The NVM terms and conditions apply.
This property is listed by a MVA Certified Expat Broker.
More
Less
LOCATION
Region

NOORD - HOLLAND
City

AMSTERDAM

Adress

Nova Zemblastraat 6G

Zip code

1013 RK
FEATURES
STAY UP TO DATE
Sign up for our newsletter.
CONTACT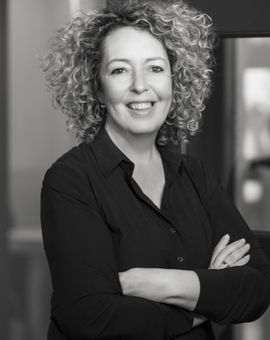 Mascha
020 3050560