Contact
ABOUT
KEY CHARACTERISTICS
From €645.840 to €708.840
Bouwbedrijf M.J. de Nijs en Zonen B.V.
DESCRIPTION
The Mayor Eight now for sale!
The Mayor Eight in Amstelveen provides ultimate living, to suit your lifestyle. A rare place where everything comes together. Where luxury and comfort can be felt every day. Everything in perfect harmony. Surrounded by the Amsterdam forest. Amstelveen's Heemparken and extensive polder landscapes. But also the attractive and cosy Stadshart shopping centre and perfect accessibility. The Mayor surprises. Time and again.
At the heart of Amstelveen, on the site that was once home to an iconic office building, The Mayor arises. A genuinely unique residential development with international appeal. A sustainable new project with beautifully designed apartments, expansive penthouses and exquisite park villas. An elegant transformation set in in an ideally accessible location that offers luxury, space and tranquility. This is what you've always been looking for. Where your dream home becomes reality.
Interested?
Contact us for more info or to plan a visit the model home of The Mayor and to experience the feeling of luxury and ultimate living comfort yourself.
Architecture
Amsterdam-based architectural agency MVDS designed The Mayor. Its eight buildings will differ in height, their design will lead to an intense experience and sense of space. The detailing of the overall development reflects the housing demands of its future residents. Transparent corridors and numerous elevators will ensure rapid access to the individual apartments.
Its park-like grounds and The Mayor's courtyard gardens were designed by Lodewijk Baljon Landscape Architects, a firm that is widely known for its craftsmanship, implementing innovative techniques and materials. The same landscape architects have designed the new Meander Park that will be created on top of the sunken, covered A9.
Location
Amselveen is an international city where business, culture and leisure meet. And within walking distance of The Mayor. The theater, music venue P60, Cobra Museum and Cinema Amstelveen.  The City Garden in Stadshart shopping mall. Golf enthusiasts are equally catered to: Amstelveen is home to two golf courses. And if you decide to go to Amsterdam, Museumplein Square is just a little more than a 15-minute drive away.
Did you know that Amstelveen has been one of the Randstad region's greenest municipalites for many years now? Just east of The Mayor is the expansive Ouder-Amstel area with the meandering Amstel River and sweeping polder landscapes. Watersport enthusiasts van boat to the Vinkeveense and Loosdrechtse Plassen lake district tot he south.
Facilities
At the heart of the design plan is The Mayor Four building. An exceptional detail is that a path for cyclists and pedestrians will be built under the building, connecting Amstelveen-Noord and Amstelveen-Zuid. The M-Exclusive service units will be on the ground floor. A range of services tailored to the needs of and as requested by the residents, services they can use without restrictions. Plans include a Gym and a Coffee Corner. There will also be a Concierge, there to help you with your parcels, dry cleaning and taxi service. Upon your request, he will act as host for your guests. And if you are on holiday or away from home, he will watch your apartment. Looking for a babysitter last-minute? Ask your concierge.
Kitchen
The kitchen experts from Renowned kitchen supplier and fitter Intermat from Mijdrecht, can translate all your ideas and wishes into a clear concept. Intermat offers a choice of exclusive model kitchens in a range of layouts, and a wide selection of appliances and countertops. Your home will be conveyed with an operational kitchen. And if you decide to purchase your property without a kitchen, the provisional amount will of course be returned to you.
Bathroom
The bathroom is a serene haven, a place to relax and unwind. Choose from the most stunning taps and high-tech fixtures. This is your chance to turn your bathroom into a functional home spa. Tell us about your wishes and we will help make your dreams come true. Together with our selected bathroom specialists, such as Intermat, we will ensure the finishes are simply perfect, down to the smallest detail.
Sustainability
The Mayor is a sustainable development, built for today and for future generations. At the minimum, all buildings will meet the insulation standards laid down in the Building Code with respect to thermal resistance of their facades, roofs and floors. The EPC (energy performance coefficient) is 0.3 or lower and outperforms the Building Code (0.4). This can lead to a discount on your mortgage interest.
Interested?
Contact us for more info or to plan a visit the model home of The Mayor and to experience the feeling of luxury and ultimate living comfort yourself.
More
Less
STAY UP TO DATE
INTERESTED IN THIS PROJECT?
CONTACTPERSOON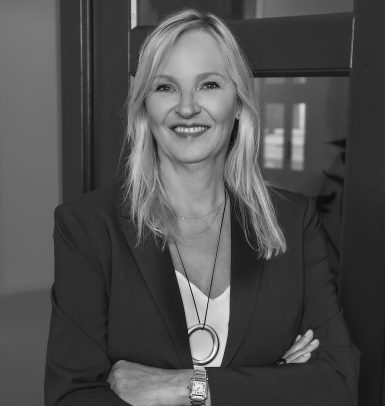 Karin Posthuma
020 3050560karin@eefjevoogd.nl