Onder optie
Wijnsilostraat 165
OBJECT
KEY CHARACTERISTICS
Price
Living area
Outdoor space
DESCRIPTION
Interested in a private tour?
If you would like to view one of these city houses, please don't hesitate to contact one of our agents.
NEW LIVING IN AN OLD WINE SILO
If you're looking for something unique and with a lot of character, you might want to consider living in one of the former wine silos on Cruquiuseiland. These have been converted into unique villas with a large roof terrace that offers beautiful panoramic views of the water and the city. Inside, you'll have plenty of space to express your creative side in terms of interior design. You can be proud to show your guests this amazing piece of history and tell them all about the transformation of the wine silos from wine terminal Roders.
LIVING IN AN OLD WINE SILO
In order to create a beautiful entrance and living area, the silos have been stylishly extended. Furthermore, the new aluminum window frames provide light and comfort. The large window in the living area, which slides open electrically, is particularly striking and allows you to enjoy the view of the Entrepothaven. The vide between the kitchen and living room is also a nice detail and ensures a pleasant connection between both rooms. The kitchen is located directly on the roof terrace. The second floor is divided into two bedrooms, a bathroom and a storage area for the washing machine.
The total living area of the silo is approximately 152 square meters. The asking price is € 1,460,000 euros VON. The ground lease has been paid for 50 years and is included in the price.
In total, there are three silos. The silo at Wijnsilostraat 165 has been completely finished. The other two silos are left as a shell (casco) and can be finished according to personal preference.
FULLY FINISHED
This unique property is fully finished and ready to move in – it includes a kitchen with an island, a wine climate cabinet, two combination ovens, a Quooker and Bora induction with cooktop extraction. So you can move into this unique property immediately!
SPACIOUS ROOF TERRACE
Around the silos, there are spacious rooftop terraces with wooden decking that range from approximately 99 to 118 m². Along the edges is mossedum vegetation. To ensure privacy, fixed planter boxes have been placed on the border with the neighbours. Of course, it's possible to add more planters and stylish seating furniture. At any time of the day you can enjoy the sun or shade on this terrace.
SPOT-ON
On the site of Cruquius 1.4 used to stand the wine terminal of Roders. The industrial heritage, which due to construction works at Cruquius were in danger of disappearing, has been preserved in a unique way. You can see this back in the restaurant of the Harbour Club, but also on the roof of the new construction part. Three of the five wine silos of Roders have been transformed into villas and have received a new spot-on place.
The ten meter high wine silos lost their function when at the beginning of this century the regulation concerning the import of wine was changed. Wine storage in the silos is no longer allowed since then.
VIEWING
The silos are completed so you can see them for yourself. If you would like to view one of these silos, please don't hesitate to contact us.
SPECIFICS
– new build, deliverd in 2022;
– fully finished in January 2023 with a kitchen, bathroom, toilet and finishing of the floors, walls and ceilings;
– ground lease is paid of for 50 years and included in the price;
– living area of approx. 152 sqm;
– sunny roof terrace around the silo with view on Amsterdam;
– external storage room in the building;
– parking spot of € 45,000 v.o.n. is optional (including ground lease paid of for 50 years);
– you can move in directly.
"This information has been compiled with care. However, we cannot accept any liability for any incompleteness, inaccuracy or otherwise, or the consequences thereof. All sizes and surfaces are indicative. The NVM conditions apply."
More
Less
LOCATION
Region

NOORD - HOLLAND
City

AMSTERDAM

Adress

Wijnsilostraat 165

Zip code

1019 VM
VIDEO
FEATURES
STAY UP TO DATE
Sign up for our newsletter.
CONTACTPERSOON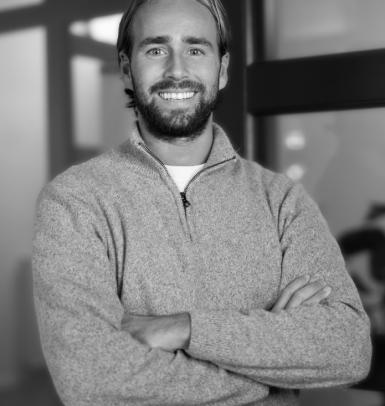 Tim
020 3050560