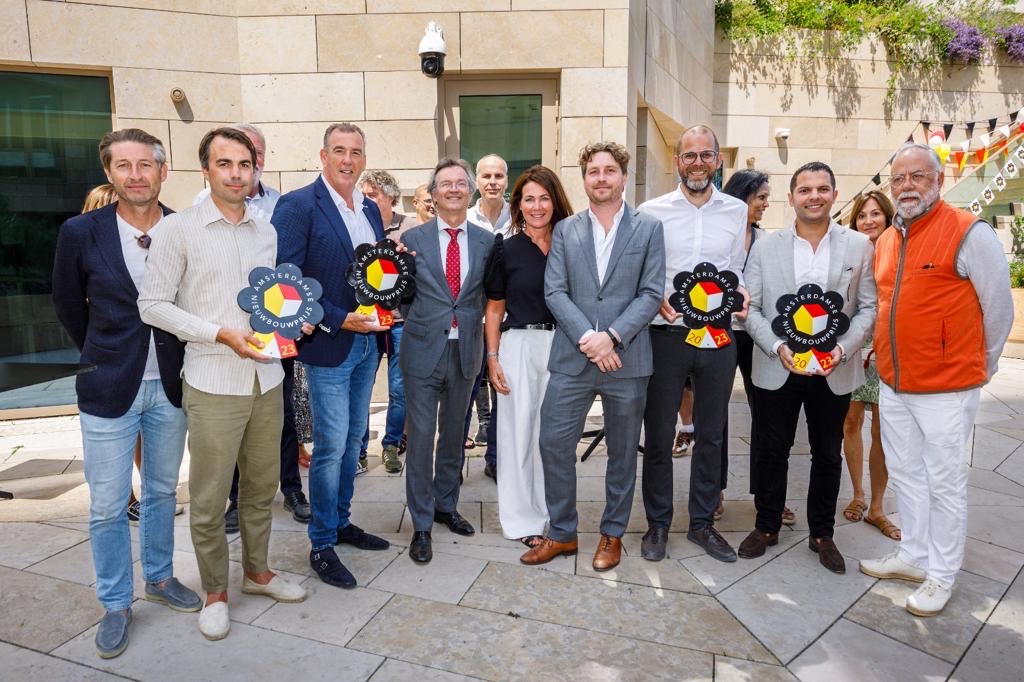 Praised for its unique appearance
Valley wins best New Development Prize 2023
After already winning several international awards, Valley on the Zuidas is now also the winner of the "Amsterdamse Nieuwbouwprijs 2023" – The Amsterdam New Development Prize of 2023.
Councillor Reinier van Dantzig and Arno Visser of Koninklijke Bouwend Nederland presented the prize to residents and stakeholders on Valley's sun-drenched terrace.
The building, designed by architect Winy Maas of MVRDV, was praised for its unique appearance as an Amsterdam icon. World-renowned garden architect Piet Oudolf designed the gardens.
The Amsterdamse Nieuwbouwprijs is the public award for new construction in Amsterdam. Amsterdam Woont organizes this annual election in cooperation with the City of Amsterdam, AT5 and Bouwend Nederland.
As an office, we are very proud to be involved in this project. We congratulate owner RJB Netherlands, MVRDV, EDGE technologies and all other parties involved at Valley on winning this wonderful award.