Contact
ABOUT
DESCRIPTION
Comfortable living in characterful and central Baarn: get to know Elly J. Meijertuin. Elly J. Meijertuin is a new development plan with semi-detached and detached villas. The new homes with garage and driveway will be located in the middle of an existing neighborhood. The supermarket, schools, doctor and dentist are within walking distance and around the corner you will find the Salvation Army, a Cruyff Court and great places to play sports. This neighborhood in Baarn has a nice relaxed atmosphere. A bit of everything, as you often see in Amsterdam and Utrecht.
Offer
There will be 13 homes built consisting of semi-detached and detached villas with living areas of 173m2 to 204m2 and purchase prices of € 675,000 to € 825,000. All homes have a garage and 2 parking spaces on the driveway.
Baarn
The old charms of Baarn can still be admired. Such as the tree-lined avenues in the center of the village and the beautiful Castle Groenendaal, a country estate for man and nature. And speaking of nature, beautiful places to experience it lie in the proverbial backyard. Like nature reserve De Hooge Vuursche, the Soester dunes and the Eem. With nice weather the people of Baarn like to gather along the river for water fun and relaxation. Before or after work a break from nature, it is all within walking distance.
Not a new residential area, but a new home
Baarn offers the best of 2 worlds; you can enjoy the historic and village character, but at the same time have everything around you that you need. Especially in the Elly J. Meijertuin. The new homes will be in the middle of an existing neighborhood. That means: new living and at the same time benefiting from all the amenities that are already in the neighborhood. From supermarkets to delis, schools and activities for the children, good restaurants, nice coffee bars and great places to exercise. Here you will have the convenience of having everything close by from day one!
Accessibility
Baarn is located between Amsterdam, Almere, Utrecht and Amersfoort; you can hardly live more central. All these cities are within fifteen minutes to half an hour to reach. At the Eemnes junction you drive straight to the highway and moreover Baarn has its own train station, which is a few minutes cycling distance from the new building in the Elly J. Meijertuin.
More
Less
DISCOVER Elly J. Meijertuin
STAY UP TO DATE
SIGN UP FOR OUR NEWSLETTER
CONTACTPERSOON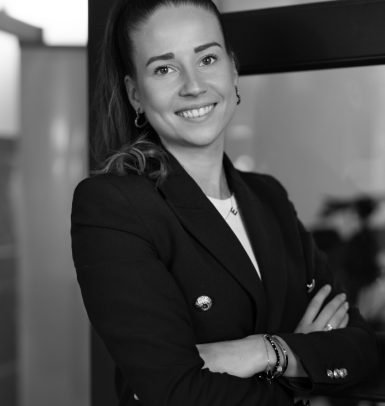 Pien
020 3050560