Contact
ABOUT
KEY CHARACTERISTICS
Bouwbedrijf M.J. De Nijs en Zonen B.V
Sub projects
DESCRIPTION
Superior luxury and ultimate living comfort in Amstelveen.
The Mayor is rising in the heart of Amstelveen, on the former site of an iconic office building. A truly unique residential project with international allure. Sustainable new construction with beautifully designed homes, spacious penthouses and magnificent park villas. A stylish metamorphosis at the most accessible location with plenty of luxury, space and tranquillity. This is what you have always been looking for. Living wishes are fulfilled here.
Living in The Mayor is high-end living with unprecedented luxury and comfort. Large terraces, high ceilings, lots of convenience and tranquillity. In order to provide homeowners with a high level service on their personal living environment, The Mayor offers the M-Exclusive hospitality service. Stadshart shopping centre will soon be practically on your doorstep thanks to the deepening and covering of the A9 motorway. Near The Mayor is also one of Amstelveen's Heemparken (Meanderpark). Living in The Mayor means living in a prime location in Amstelveen, close to the Stadshart shopping centre, Amsterdam, the Zuidas and Schiphol Airport. The extremely good accessibility by public transport, the location near the A9. A10 and A2, the many green areas and excellent amenities make Amstelveen a top place to live.
Available Phases
Currently there are villas available for immediate occupancy. The XXL apartments have a  projected occupancy for Q2 2024
The Mayor Eight XXL
The Mayor Villa's
Interested?
It is now possible to view The Mayor's model home by appointment and experience the feeling of luxury and ultimate living comfort for yourself. To arrange a viewing of the model home, contact us on 020-3050560.
Architecture
Amsterdam-based architecture firm MVDS designed The Mayor. The eight buildings will have different heights and are designed to create an intense sense of space. The luxuriously finished living environment takes into account living requirements of the future residents. Well-secured garages, stylish entrances, spacious balconies and practically laid-out house plans. Architecture, class, design and public greenery are visible everywhere. Transparent corridors and the many lifts provide a quick route to the individual flats.
The design of The Mayor's park-like surroundings and courtyard gardens come from Lodewijk Baljon Landscape Architects. They are known for their artisanal applications with new techniques and materials. The landscape architects also design the new Meander park that will be built on top of the sunken and roofed A9.
Location
Amstelveen is an international city where business, culture and leisure come together in harmony, within walking distance of The Mayor. The theatre, pop stage P60, the Cobra Museum and Cinema Amstelveen. The City Garden in the Stadshart shopping centre with a wide range of restaurants, cafés and brasseries. And if you do want to visit Amsterdam, a good 15-minute drive takes you to the Museumplein. Amstelveen is home to two golf courses.
Did you know that Amstelveen has been one of the greenest municipalities in the Randstad for years? East of The Mayor is the vast Ouder-Amstel area with meandering river Amstel and vast polder landscapes. Water sports enthusiasts sail to the Vinkeveense- and Loosdrechtse Plassen to the south.
Facilities
Central to the design plan is apartment building The Mayor Four. A special feature is that a cycle path will be constructed under the building, connecting cyclists and pedestrians from Amstelveen-Noord to Amstelveen-Zuid. On the ground floor, you will find the service units of M-Exclusive: a range of services and facilities compiled at the request of the residents, of which they can make unlimited use. A Gym and a Coffee corner are planned. A special feature is the presence of a Concierge. He will be at your service to arrange postal packages, dry cleaning and taxi service. On request, he will receive your guests. In case of holidays or absence, he will look after your home. Need a babysitter last-minute? Ask your concierge.
Kitchen
Renowned supplier and fitter Intermat from Mijdrecht is happy to advise you. At Intermat, you have access to an estimate that you can spend freely. At Intermat, you can choose from exclusive model kitchens in various configurations. There is a wide choice of appliances and worktops. Your flat will be delivered with operational kitchen. Should you opt for delivery without a kitchen, the estimated cost will of course be returned to you.
Bathroom
Design, quality and innovation go hand in hand. This is your chance to turn your bathroom into a functional wellness space. Together with selected bathroom specialists, such as Intermat, we ensure the perfect finish down to the smallest detail.
Sustainability
The Mayor is built sustainably for now and future generations. All buildings meet at least the insulation values of the Building Decree in terms of thermal resistance of facades, roofs and floors. The EPC (energy performance coefficient) is at least 0.3 or lower and scores better than the Buildings Decree (0.4). This can give you an extra interest rate advantage with your mortgage lender.
Interested?
It is now possible to view The Mayor's model home by appointment and experience the feeling of luxury and ultimate living comfort for yourself. To arrange a viewing of the model home, contact us on 020-3050560.
More
Less
STAY UP TO DATE
INTERESTED IN THIS PROJECT?
CONTACTPERSOON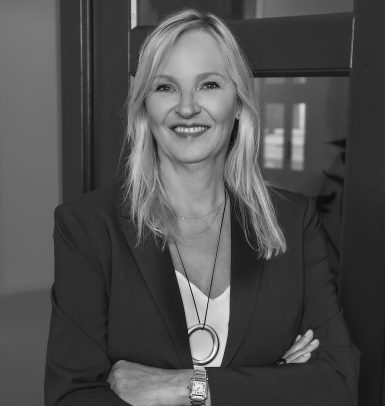 Karin Posthuma
020 3050560karin@eefjevoogd.nl