ABOUT
DESCRIPTION
Live the green life in Merwede Utrecht
KNL4,5&12
A new, green city neighborhood by the water, in the middle of Utrecht. 
As soon as you cycle into the neighborhood, the sound of roaring cars will be replaced by singing birds. Enjoy the sunshine in the park overlooking the water, where boats and canoeists pass by. Or have a drink on one of the terraces nearby. Meet up with your neighbors in the green courtyard garden or on a cozy square on the way to your townhouse or apartment, pick up your children from school, or take a stroll along the green trail, the heart of the neighborhood.
In KNL4, KNL5 and KNL12 you live in fantastic greenery with all facilities just a stone's throw away.
A unique balance between tranquility and activity.
Healthy and sustainable
Healthy & conscious living is number one in Merwede. A car-free and super sustainable city neighborhood, with lots of urban nature in which you can exercise and play to your heart's content. Also socially sustainable: residents meet each other in the inner gardens and green squares. KNL4,5&12 will be a nice place where you know your neighbors and quickly feel at home.
KNL4,5&12 offers a combination of living, recreation, urban enjoyment and sustainable green outdoor living. Adjacent to a cozy courtyard or green square, where kids play and you can meet your neighbors. In a cozy side street or a fresh green park. From your home you have a direct view of the Merwedekanaal and its characteristic houseboats.
Living in Merwede 
There will be 218 apartments for sale and 855 rental homes. A varied range of social housing to spacious townhouses and apartments. Located in different residential buildings, each with their own specials and atmosphere. From urban to green and from industrial to elegant.For city and nature lovers, free birds and sunshine. The first townhouses and apartments will go on sale in early 2023.
In KNL4,5&12 you live surrounded by fantastic greenery, with all facilities nearby, it's the perfect environment to recharge your batteries. A unique balance between peace and bustle. And all that with the vibrant center of Utrecht and Central Station around the corner.
KNL4
Located between the Merwedekanaal and the Dwaalspoor, KNL4 will consist of robust waterfront townhouses, chic townhouses and a sustainable wooden landmark with apartments located on the corner of the street. All situated around a cozy courtyard, the perfect place to be outside and meet up with your neighbors.
Will you meet Merwedes Big 5?
The green courtyard garden features green facades, pergolas and a wadi (natural pond) that provides rainwater collection and cooling during hot months. A community of residents and animal neighbors enjoy the outdoors here. Chances are you'll encounter the Merwede Big 5: butterfly, hedgehog, songbird, bat and swallow.
KNL5
A cool residential building in a green-gray brick on height connected by a bicycle house with several residential buildings and facades with a natural look. All apartments feature private outdoor space and lots of greenery. The townhouses in KNL5 have an industrial and timeless character due to the alternating use of materials such as concrete, masonry and steel. With a green park garden in front of the door over which you have a nice view towards the canal.
31 City apartments, 62 Bold apartments, 5 Townhouses.
The courtyard of KNL5 is a place to unwind. Here you can disconnect from the daily hustle and bustle between bright flowers, cooling wadis (small ponds) and fresh city nature. An intimate courtyard garden to chill & relax. Healthy for people and animals.
KNL12 will be build on one of the most beautiful places in Merwede: on a fresh green park with a view over the canal. Residential buildings with fine façade gardens and lush green roof gardens, perfect play and meeting places. All buildings will be designed in a combination of tough and natural materials, such as bamboo and wood with concrete and reused brick.
In the courtyard of KNL12 you can relax and kids can play – climb on one of the large stepping stones and go in search of the Merwede Big 5! The open atmosphere is inviting. Here neighbors and other free birds meet and relax in the afternoon sun.
Interested? If you want to know more about KNL4,5&12, please sign up for the newsletter on the project website via this link and you will be updated on all the ins & outs and housing offerings of this project. For other questions please contact via info@eefjevoogd.nl or call us at 020-3050560.
More
Less
STAY UP TO DATE
INTERESTED IN THIS PROJECT?
CONTACT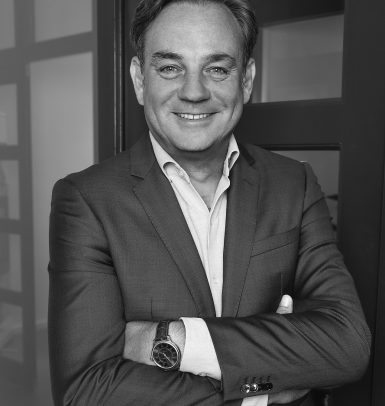 Noël Schiks
020-3050560noel@eefjevoogd.nl