Contact
ABOUT
KEY CHARACTERISTICS
De Krijgsman | Boerenhof Apartments
DESCRIPTION
Construction has started! The apartment are almost ready for occupancy and ready to view!
Welcome to Het Boerenhof: a collection of 16 spacious modern apartments on an exceptionally beautiful location with exceptional views over the water of the IJmeer. Of the 16 luxury apartments for sale only 3 are left.
Het Boerenhof is exclusively situated on the dyke of the IJmeer and near the beach. Bordering Amsterdam with 't Gooi close by. The location of Het Boerenhof is surrounded by nature. It borders the Kruitbos and is located near the wheels, remnants of old dike breaches. Take a walk on the dyke, take a dip in the water or enjoy the special view over the IJmeer and beautiful sunsets that really never get boring. The amount of green and water is absolutely unique. And that on a site with so much forest and historic buildings. Living here is always a vacation.
The Boerenhof looks rough and spacious, yet it is finished to perfection. The apartments offer space for your own interpretation of perfection. Think of luxury kitchens and bathrooms of high quality and materials. The apartments are also equipped with Smart Electricity (domotics) which ensures optimal comfort. Spacious balconies, bay windows with folding doors and glass offer spectacular views over the dyke, the IJmeer and Muiden. The enormous amount of daylight, together with the unique view, makes this an excellent place to live. Parking is available in the underground parking garage. View the beautiful floor plans of the various apartments and be amazed.
The Boerenhof has apartments with a living area of approximately 214 m² to 242 m² and spacious outdoor spaces. Purchase price from € 1,900,000, – v.o.n.
The apartments of Het Boerenhof are designed by Tobias Bader of M3H Architecten.
More
Less
DISCOVER De Krijgsman | Boerenhof Apartments
STAY UP TO DATE
INTERESTED IN THIS PROJECT?
CONTACTPERSOON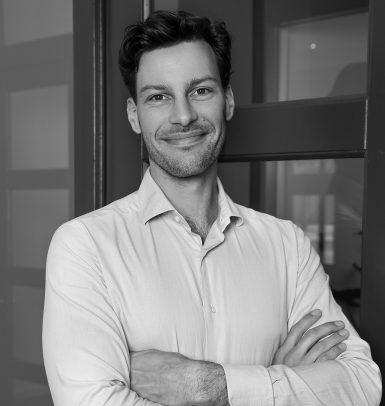 Laurens Roosendaal
020 3050560laurens@eefjevoogd.nl