Contact
ABOUT
KEY CHARACTERISTICS
From € 1.245.000 to € 1.570.000 v.o.n.
DESCRIPTION
Phase 2 of The Modern Barnstyle houses now on sale.
8  villas are being built on large plots of 486 to no less than 735  m2, with residential areas of approximately 158 to 201 m2, in the 'Eilanden Oost' plan by De Krijgsman in Muiden.
The 8 Modern Barn Style Houses are located between boardwalks, water and authentic greenery with plenty of luxury, space and privacy. After a busy working day or during the weekend this is the perfect place to enjoy your own veranda or terrace along the waterfront. The gardens are spacious, so there is almost always a place in the sun and almost every villa has its own dock for a boat. From here you can sail to the beautiful IJmeer, Gooimeer or the Vecht in no time.
The villas are designed by Hoogeveen architects. The contemporary designs are inspired by the industrial sheds and rural barns. Of the 8 modern barn style villas, 5 will be realized with a black wood cladding, 1 with a gray wood cladding and 1 with a light brick cladding. These 7 homes have a sleek metal standing seam roof cladding. One home is a special and this home features a metal façade. The stunning homes are situated on the Kruitvaart or on the Kruitbos. Each home is unique, the floor plans are different from each-other and so are the plots. The spacious homes offer a great deal of freedom to be arranged according to your own wishes. Ask the construction company about the possibilities for the layout of the villa.
Purchase price from € 1,245,000 to € 1,570,000. The Barn style Villas have two parking spaces on their own plot.
Interested? Then visit the Information House at De Krijgsman or call our office at 020-3050560.
The Information House is open from Monday to Friday from 1:30 PM to 5:00 PM and can be reached via the A1 exit Muiden Weesp. For more information you can also visit the project website.
Address Information House De Krijgsman Muiden
Kruitpad 15
1398 CP Muiden
More
Less
DISCOVER Modern Barn Style houses
STAY UP TO DATE
SIGN UP FOR OUR NEWSLETTER
CONTACTPERSOON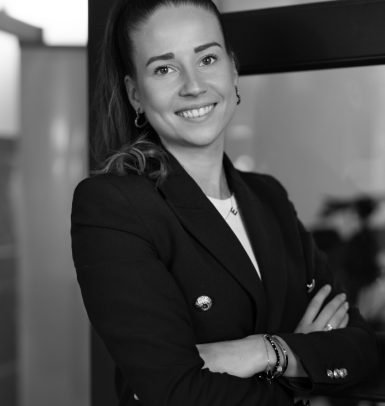 Pien
020 3050560