Contact
ABOUT
KEY CHARACTERISTICS
Amvest development and Koopmans TBI
DESCRIPTION
Cruquius Sigma has been completely sold
Cruquius has its own distinct identity, making it a unique place to live: located within the parameters of Amsterdam's beltway, in a spot that is seeing new developments and construction while maintaining respect for the area's history. Cruquius 2.2 Sigma is just around the corner from the natural playground that is encircled by concept stores and sidewalk cafes and restaurants. A truly exceptional setting, where the city seems far away. Quite the opposite, however. A mere 10-minute bicycle ride will take you to Amsterdam's city center.
Urban Villa on the water
Nieuwevaartkade will see the realization of 6 spacious urban villas with a magnificent south-facing rooftop terrace, offering spectacular views of the water. Always unobstructed. An extraordinary spot in Amsterdam! The homes will span circa 170 m². You can park your car in your ground floor garage. Facing the water is a hobby room, which can also serve as a study or den. The patio slab, known as a Delft stoop, in front of the house is the perfect setting to connect with your neighbors.
Sunny hotspot with views of the water
The southern C-tower will hold 12 beautiful purchase apartments spanning 93 or 96 m². The apartments are modern, but there is a clear architectural reference to the historic buildings in the area. You can park your car in the secured parking garage in the substructure of the building. Due to the fact that each floor will accommodate only 2 apartments, unobstructed views are ensured. The large covered terraces face west.
More
Less
STAY UP TO DATE
SIGN UP FOR OUR NEWSLETTER
CONTACTPERSOON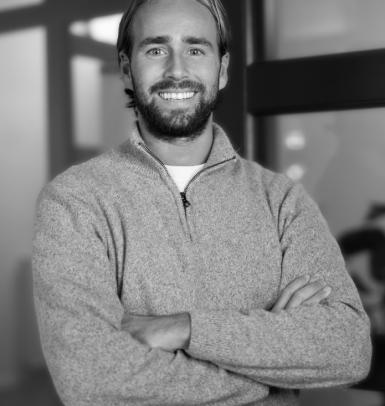 Tim
020 3050560