Contact
ABOUT
KEY CHARACTERISTICS
De Krijgsman Muiden – Rental properties
Starting at € 2.500 per month
DESCRIPTION
In addition to the beautiful villas, family homes and penthouses that are for sale, De Krijgsman now has a wonderful selection of luxurious properties that are available for rent. These rental properties are available for a maximum rental term of two years.
The homes are designed with attention to detail, high-quality materials and beautiful architecture. They include spacious living spaces, modern kitchens and bathrooms. In addition, the homes are equipped with energy-efficient systems and innovative technologies to ensure a comfortable and sustainable lifestyle.
Discover the Krijgsman Muiden, a special and unique new residential area on the IJmeer! Whether your preference is rural, fortress urban or modern industrial, De Krijgsman has it all. The selection is very diverse, from apartments, semi-detached houses and single-family homes, to exclusive homes and spacious detached dike villas. It is possible to move quickly into a newly built home as a number of homes have recently been completed and are available immediately!
Muiden is a town with a rich history, with the impressive Muiderslot and the attractive old town as its main attractions. In the vicinity you will find numerous recreational opportunities, such as walking and cycling routes, water sports facilities and cozy waterside cafes. Moreover, with the nearby highways and public transport connections, you can be in the bustling center of Amsterdam or the charming town of Weesp in no time.
Location:
De Krijgsman is located within walking distance of the IJmeer and the stunning Vesting of Muiden. Also, the elementary school, after school / child care and future supermarket are within walking distance of the house. Shopping center "Maxis" is located next to De Krijgsman. Access by car is also optimal, De Krijgsman is just 10-15 minutes from Amsterdam and Amstelveen and just 15 minutes from 't Gooi. By bike, you can reach the bus station in just 5 minutes and the nearest train station Weesp in 10 minutes.
Boating:
If you are a watersports enthusiast, De Krijgsman Muiden is definitely a suitable place to live. For the most part, the neighborhood can be navigated by sloop; the maximum headway is 1.40 meters. Through the existing lock in the western part of the plan area, you will soon be able to sail via the canal to the Vecht, Weesp, Amsterdam or the IJmeer. Separate berths are still available for sale.
Sustainability:
All living areas have an underfloor heating system with room thermostats. Thus, the living room, bedrooms and bathrooms can be controlled separately in terms of temperature which is very comfortable and sustainable.
Muiden
Muiden is a monumental fortress town in Gooise Meren municipality – a peaceful place to live only a stone's throw from Amsterdam and 't Gooi. Nature, a rural setting and the beautiful coast of IJmeer lake, there is plenty to do. Muiden's cozy center offers a range of shops, restaurants and sidewalk cafes. There is a small beach nearby the mouth of the river Vecht, and larger beaches such as Muiderberg and IJburg are also close by. Countless sports clubs and cultural amenities nearby. And of course, annual events such as Vlaggetjesdag, Spiering Festival and Speed Sailing days. Combined with the area's schools, daycare facilities and grocery shops, there is only one conclusion: this is an excellent place to call home!
Would you like to stay informed about the latest news and updates of De Krijgsman? Then subscribe to the newsletter here.
Information
If you would like to have more information about the offer and availability at De Krijgsman, you are welcome to visit the Information Center on-site at Kruitpad 15, 1398 CP, Muiden. The information center is open from monday- friday from 1:30PM to 5PM. It is also possible to make a viewing appointment.
More
Less
DISCOVER De Krijgsman Muiden – Rental properties
STAY UP TO DATE
INTERESTED IN THIS PROJECT?
CONTACTPERSOON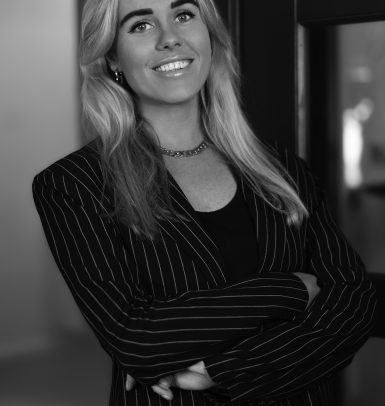 Sophie Portis
020 3050560verhuur@eefjevoogd.nl