Contact
ABOUT
KEY CHARACTERISTICS
De Krijgsman Muiden – Rental properties
Starting at € 1.350 per month
Sub projects
DESCRIPTION
De Krijgsman Muiden offers luxurious rental homes in various rental categories during the construction of your newly purchased home within the Krijgsman Muiden. This way you can experience the construction of your home up close and discover the surroundings of De Krijgsman.
The rental housing offerings include generous canal houses, apartments above the stores in Vestingstad or apartments in De Havenmeester and De FactorY. Both the houses and apartments are equipped with kitchen, bathroom, wall finishes and wood and cast floor finishes. These furnishings have been carefully put together by an interior design specialist.
The former site of the gunpowder factory in Muiden is undergoing a transformation into a new residential area: De Krijgsman Muiden. The location is truly extraordinary, bordering the IJmeer lake. The woodlands and water features will be preserved as much as possible, giving character to the neighborhood. A unique setting, close to Amsterdam!
The new neighborhood and the surrounding area is perfect for taking hikes, for boating and relaxing in the parks, on IJmeerdijk and in the former canal. A park will be developed near Westbatterij, close to IJmeer lake yet also at the heart of Vestingstad. Immediately adjacent to the neighborhood, the river Vecht meanders from Muiden, via a series of charming Vecht towns, all the way down to Utrecht. The Vecht sluice gates (in the town center of Muiden) and the nearby Oranjesluizen locks will allow you to boat directly to Amsterdam's canals.
Muiden
Muiden is a monumental fortress town in Gooise Meren municipality – a peaceful place to live only a stone's throw from Amsterdam and 't Gooi. Nature, a rural setting and the beautiful coast of IJmeer lake, there is plenty to do. Muiden's cozy center offers a range of shops, restaurants and sidewalk cafes. There is a small beach nearby the mouth of the river Vecht, and larger beaches such as Muiderberg and IJburg are also close by. Countless sports clubs and cultural amenities nearby. And of course, annual events such as Vlaggetjesdag, Spiering Festival and Speed Sailing days. Combined with the area's schools, daycare facilities and grocery shops, there is only one conclusion: this is an excellent place to call home!
Would you like to stay informed about the latest news and updates of De Krijgsman? Then subscribe to the newsletter here.
Location
Connectivity to De Krijgsman is excellent. Easy transportation to the city of Amsterdam (ca. 10 minutes by car) and Muiden. The A1 highway has recently been moved 300 meters south, away from Muiden. It is also convenient located for public transportation, the bus station of Muiden is located at only a few minutes walking distance.
Information
It is only possible to rent a residence in De Krijgsman Muiden if you have purchased a residence within De Krijgsman Muiden. If you would like to have more information about the offer and availability at De Krijgsman, you are welcome to visit the Information Center on-site at Kruitpad 15, 1398 CP, Muiden. The information center is open from monday- friday from 1:30PM to 5PM. It is also possible to make a viewing appointment.
More
Less
DISCOVER De Krijgsman Muiden – Rental properties
STAY UP TO DATE
INTERESTED IN THIS PROJECT?
CONTACT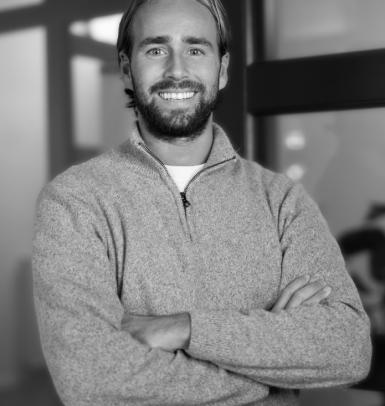 Tim
020 3050560