Contact
ABOUT
DESCRIPTION
Spectacular high-rise buildings, which give the Manhattan feeling, interspersed with beautiful courtyards and quiet squares. With plenty of amenities in the direct vicinity, such as good quality restaurants, bars and sports clubs and a variety of shops.
Located near the Amsterdamse Bos. There is optimal accessibility with several public transport stations within walking distance and the nearby ring road.
Zuidas Amsterdam
Welcome to Zuidas area of Amsterdam; a cosmopolitan area, where living and working can be optimally combined.
It is not only an international business area, but also a fantastic place to live. Surrounded by stunning architecture and build in the same style of international allure you will find Gershwin brothers, located in the very heart of this vibrant area!
George
George has a cool and robust look and beautifully links into the building typology of the adjacent Buitenveldert neighbourhood. The facade has been constructed with a light yellow brick, combined with bands of decorative concrete. The building is located on the Parnassusweg and the residences are located above a public space with shops and catering establishments. The residential block provides in 84 houses, mainly consisting of three different types of compact town apartments.
Ira
Ira is located right next to George, built in a U-shape around a communal inner courtyard. This complex was inspired by the Berlage style which you will find in South area Amsterdam; lots of symmetry, powerful lines and red-brown bricks. The residential block consists of 75 homes, mainly luxurious 2 bedroom apartments and a number of spacious terraced houses.
The apartments are semi-furnished and have a separate storage room. The buildings have a common indoor bicycle storage and an underground parking garage where a parkingspot can be rented.
More
Less
DISCOVER Gershwin Brothers
STAY UP TO DATE
SIGN UP FOR OUR NEWSLETTER
CONTACTPERSOON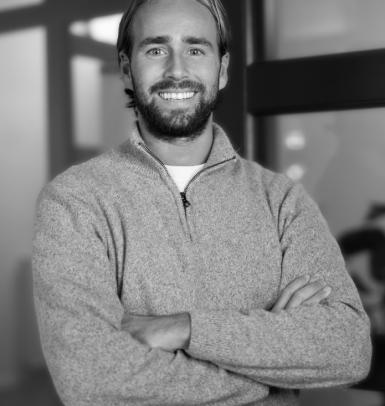 Tim
020 3050560