Contact
ABOUT
DESCRIPTION
Please contact our office for availability at 020-3050560.
Luxury living beyond expectations
Large white clouds in a blue sky above your head, a gently sloping green valley below. Welcome to Valley. A building that surpasses your greatest expectations. With more luxury, more prestige, more safety, more comfort, more amenities and more service. Here, in the heart of the city, you will find a place to come home to. Outside or inside. The big picture or every small detail. Valley stands for perfection – in everything. Valley always goes for the extra mile.
Breathtaking views
The organic shapes in natural stone give Valley a mountainous appearance. Creating a perfect biotope for trees, shrubs and grasses. The world-famous garden architect Piet Oudolf (of the High Line in New York) also drew the green plan for Valley. With every season an enchanting view.
The residential towers of Valley reach up to a height of 100 meters. Higher apartments offer spectacular views of the city and surrounding countryside. The panorama embrace the metropolitan Zuidas, the Beatrixpark and the landmark buildings of Amsterdam. But the view from lower down is also impressive. There the sunlight plays on the rock formations and gardens of the valley.
Offer
From the eighth floor, Valley is for residents. There the organic design gives the building its exceptional identity. Each apartment is just a little bit different and therefore seems tailor-made for you. As a resident, you may fall for a surprisingly large window, a bay window that rises above the Valley or a cozy reading corner. And you will certainly fall for the fantastic views – no matter where you look. This place feels like coming home. Valley has 200 rental apartments that range in size from about 55 m² to over 400 m².
Location
Valley is located in Amsterdam Zuidas, a district that is rapidly developing into the second beating heart of the city. Because of the many connections (tram, metro, train, highway) and its location in relation to everything that makes Amsterdam such a wonderful city. From Valley you can easily reach the historic center, or the nearby forest Amsterdamse Bos.
Valley is designed by Winy Maas of MVRDV
More
Less
STAY UP TO DATE
INTERESTED IN THIS PROJECT?
CONTACTPERSOON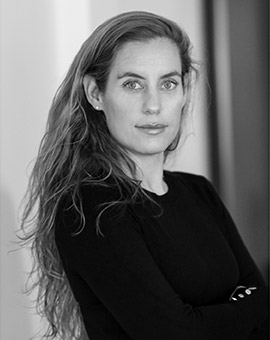 Ottelien Putman
020 3050560ottelien@eefjevoogd.nl