Contact
ABOUT
KEY CHARACTERISTICS
Penthouses €3850 per month
DESCRIPTION
The special and qualitative experience of a hotel, at home by yourself? It is possible in Mannoury! In this beautiful apartment complex you can live in a wonderful location near the Vondelpark.
Offer
Luxury living and a panoramic view from Mannoury penthouses are guaranteed. The upper floors accommodate four exclusive and luxury 178.5 m2 two-level apartments. The living room comes with a 6m high ceiling and a mezzanine floor, the ideal place for a home office. All floors, walls, ceilings, and doors are finished to the highest standards.
The spacious living room doors open onto a generous (30 m2) south-facing roof terrace. The plants on the surrounding roof are maintained and irrigated by Mannoury to ensure year-round greenery. The penthouses come with their 'own' solar panels connected to the meter to save on electricity bills.
The top-of-the-range open-plan SieMatic kitchen, with large cooking island and composite worktop, includes all modern conveniences, such as Quooker tap and Liebherr wine cooler. The appliances, including a fridge freezer, dishwasher, combi microwave, steam oven and recirculating cooker are from Siemens. Two elegant, luxury bathrooms feature a walk-in shower and bathtub, with modern black Dornbracht taps and special Mosa tiles.
The three spacious bedrooms have large windows and are very light. Built-in window cornices can accommodate any type of window covering, from blackout and dark to light voile curtains, for those who want to wake up to natural light.
Location
Mannoury is ideally situated in a beautiful location near the Vondelpark.With 10 minutes of cycling you are in the center, on the Museumplein or at the Foodhallen and within 5 minutes by car on the highway of Amsterdam.
Unique 'smart roof experiment'
The complex was designed with great attention to quality and climate. Here you will live in an innovative CO2-neutral building with a 'smart green roof'. A smart green roof combines vegetation, rain collection, solar panels and reuse of filtered shower water. As the first in the world, Mannoury is investigating the real impact of this with a unique experiment: "Project Synthesis". This is being researched to increase biodiversity in the city and make it cooler, more sustainable and more liveable.
Mannoury is designed by Koschuch Architects.
More
Less
STAY UP TO DATE
INTERESTED IN THIS PROJECT?
CONTACTPERSOON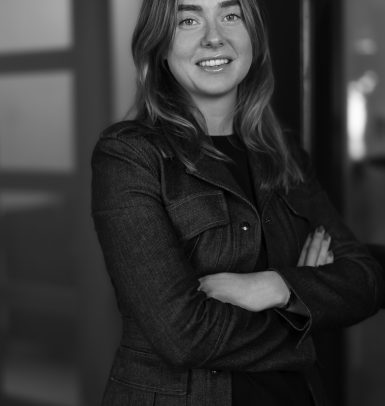 Julia Brouwer
020 3050560verhuur@eefjevoogd.nl