Contact
ABOUT
KEY CHARACTERISTICS
From € 980.000 to € 1.020.000 v.o.n.
DESCRIPTION
These two extraordinary residential buildings situated around an intimate square bring the Groenmarkt in the Jordaan back to life. With meticulous care and consideration for people, plants and animals. Residents meet on the square or relax in the dune landscape on the roof at Groenmarkt.
Two beautiful residential buildings on an authentic Jordaan borough square
A large merchant house with 4 large townhouses on Marnixstraat, and on Singelgracht, an elegant and contemporary apartment building with 35 stunning apartments and 22 parking spaces in the underground garage, and ample room for Mother Nature. There are just 3 first floor residences with basement left available. These spacious double-layer apartments each have their own entrance and are completely unique in their lay-outs, situated in the center of Amsterdam.
On the roof there will be a fantastic dune landscape with a swimming pool for residents and a spacious parking garage under the building.
Beautiful terraces with floors and ceilings than will allow plants to root and grow, bee hotels and swallow boxes, that's Groenmarkt
Dune landscape with views of the city
The design of the outdoor spaces is amazing, allowing everyone to seek out a private spot in the sun. On the roof, residents will have access to a spectacular dune landscape with an outdoor swimming pool and a beach house for parties, dinners or group activities such as drawing or painting workshops. A place to wiggle your toes in the warm sand as you take in the view of the city, enjoying the dune grass and roses and the buzzing of the bees and sight of seagulls flying above.
Greenery for people, plants and animals
Groenmarkt is a tribute to urban nature, past and present. This was once a market for potatoes and beets, now it will be where the dune grass sways in the wind, wild bees buzz from one flower to the next, where the house sparrow nestles in the green side façade on its way to the square, and where plants are free to grow through the balconies. A project tailored to human needs with a comfortable, spacious identity. People, plants and animals: there is room for everyone in this 'green oasis'. All amidst a beautiful setting of water, quay and city.
More
Less
STAY UP TO DATE
SIGN UP FOR OUR NEWSLETTER
CONTACTPERSOON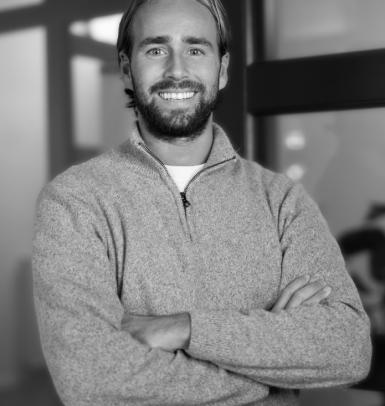 Tim
020 3050560