Contact
ABOUT
KEY CHARACTERISTICS
Amsterdam Het Amstelkwartier
From € 350.000 to € 3.718.308 v.o.n.
DESCRIPTION
Somerparc aan de Amstel is sold out
Somerparc aan de Amstel is excellent living on the banks of the Amstel river. Luxurious town houses for families to relax in, stylish city apartments for ambitious urban professionals, and exclusive penthouses for the ultimate in high-end living. Located at the characteristic bend of the Amstel river, Somerparc aan de Amstel offers panoramic views and a pleasant feeling of total peace and tranquillity.
Somerparc aan de Amstel offers three different house models. The top floors are home to three penthouses ranging in size from 185 m2 to no less than 258 m2. Each penthouse has one or two private sunny roof terraces. Somerparc aan de Amstel will also feature 42 city apartments, from trendy two-room apartments with a floor area of 55 m2 to spacious apartments of up to 194 m2. The 14 town houses vary in size from 128 to 223 m2. These exclusive family homes come with a private entrance with a front garden facing the park as well as a spit-level back garden. An once-in-a-lifetime opportunity!
Fabulous view
Living at Somerparc aan de Amstel comes with the added bonus of fabulous views of the majestic bend of the Amstel river and of Park Somerlust at your doorstep. The town houses each have a private entrance with a front garden overlooking the park. The owners of the penthouses on the corners of Somerparc aan de Amstel will enjoy beautiful views over the Amstel river to the old city centre as well as the new Bella Vistapark and beautiful historic water tower. All city apartments have at least one spacious outdoor area.
The Architect
Architectural firm Office Winhov was responsible for designing Somerparc aan de Amstel. With extensive experience in architecture and urban development throughout the world, Office Winhov's architectural style is characterised by a passion for large buildings with a strong, formal expression and relation to their surroundings.
For the design of Somerparc aan de Amstel, Office Winhov drew inspiration from the grandeur and beauty of Italian palazzi, palaces built by wealthy families of the Italian Renaissance. Somerparc aan de Amstel consists of four palazzi. Each palazzo has its own entrance with private elevator that takes you directly to an underground parking garage, which ensures intimacy and privacy.
Next-level sustainability
Somerparc aan de Amstel ranks among the most sustainable projects in the Netherlands thanks to a combination of big and small measures and solutions. The project is ahead of its time in every aspect. Somerparc aan de Amstel's EPC value is well below zero. This means that Somerparc aan de Amstel is extremely energy efficient. In fact, it produces about as much sustainable energy as its building-related installations consume.
The combination of thermal storage and heat pumps ensures the apartments remain not only pleasantly warm in winter, but also delightfully cool in summer. Approximately 1,000 solar panels will be installed on the roof and a large section of the rear façade. The generated energy will be used for multiple purposes, including lighting in the building and elevators, and for the heat pumps. Using self-generated energy allows us to keep service charges low.
More
Less
DISCOVER Somerparc aan de Amstel
STAY UP TO DATE
SIGN UP FOR OUR NEWSLETTER
CONTACTPERSOON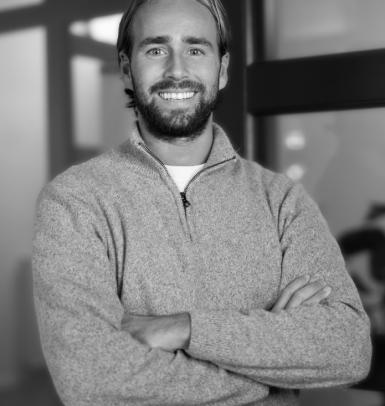 Tim
020 3050560