Contact
ABOUT
KEY CHARACTERISTICS
De Krijgsman | Het Kruitpad
DESCRIPTION
Just one residence left! Living at the Muidertrekvaart
Muiden residents and walkers have been daydreaming about this place for years: what a wonderful place to live. A very scenic part of Muiden, with a view of the Muidertrekvaart canal and the Kruitpad with its old trees running along it: good for many beautiful walks through the Kruitbos to the IJmeerdijk and vice versa. Walkers and cyclists: they set the rhythm and tone of the day here. It's car free, for a life in peace and quiet with lots of green.
Het Kruitpad is an important 'carrier' in the overall landscape plan of De Krijgsman – together with the Muidertrekvaart this path is very image-defining. The green strip along the path will therefore be laid out as a whole, with a mix of shrubs and plants. This creates a peaceful and beautiful streetscape with a green and rural character. Specific shrubs that bloom at different times of the year have been selected and there is also a variety of leaf shapes and colors.
The residents can reach the green strip with a staircase directly  from the terrace, or via the garden. The residents must maintain this green strip in their garden themselves. In this strip, no permanent structures such as storerooms, sheds or verandas can be placed.
Due to the different raised terraces, enormous windows, roof terraces, French balconies, type of color tiles and raised roofs, each building on the Kruitpad is unique. Fantastic lay-outs, unique architecture and in a green and water-rich plan section. On beautiful sunny days many boats will sail through the wide canal.
Het Kruitpad features semi-detached villas with a living area of approximately 176 m2 to 237m2. Purchase price from € 850,000, – v.o.n. to € 1,175,000, – v.o.n.
The start of construction is scheduled for the summer of 2021. Completion is scheduled for Q3 of 2022.
Interested?
For more information, please visit the De Krijgsman project website or make an appointment by calling 020-3050560.
More
Less
DISCOVER De Krijgsman | Het Kruitpad
STAY UP TO DATE
SIGN UP FOR OUR NEWSLETTER
CONTACTPERSOON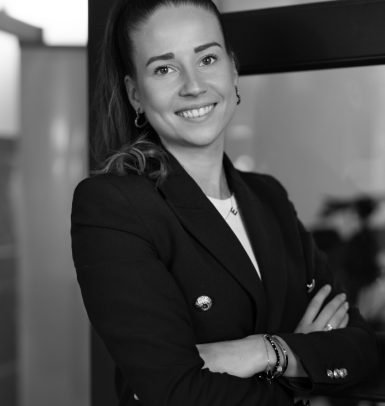 Pien
020 3050560