Contact
ABOUT
DESCRIPTION
Now available for rent: 276 LUXURY APARTMENTS
Imagine having the opportunity to live in a spacious, comfortable designer apartment in a stunning and luxurious building set in a lush, green garden. The building accommodates 276 apartments, each of which has its own private balcony and benefits from all those services that make life just that little bit more enjoyable. It is ideally located close to the center of Amstelveen and the Amsterdam Zuidas, with over 80% mid-range rental rates, as well as optional private parking for your car or scooter. Sounds impossible, doesn't it? Let us surprise you! Welcome to TwoTwoFive.
Construction has started. Completion expected mid-2022.
The world of TwoTwoFive
Living in TwoTwoFive is a unique experience. This extraordinary building is comfortable and provides services that will make your life more enjoyable than you could have imagined. TwoTwoFive stands for high quality, comfort and sustainability. The elegant two-storey lobby sets the tone – bright, spacious, stylish and beautifully finished. The concierge is located here, ready to assist residents and visitors, while Bringme Boxes facilitates the sending and receiving of parcels. And the lobby is just the start. Residents can enjoy the green garden surrounding the building. Thanks to the variations in height, it radiates the tranquility of a peaceful park. Beneath the building is a spacious three-level car park with electric charging stations for cars, bicycles and scooters and a large bicycle storage area. Residents can also take advantage of a comprehensive shared mobility package, including ten different types of electric cars. Everything you could want or need is right here!
Unique character
The building's looks, the perfect finish, its balconies abundant in greenery, large windows and park-like garden combine to create TwoTwoFive's unique appeal. Elegant and extroverted, stylish and metropolitan, it would not be out of place among high-end luxury rental apartments. TwoTwoFive stands for affordable luxury.
The design is by OZ Architectenbureau in collaboration with Forum Concept & Design, Foruminvest's in-house design office. The garden surrounding the residential building provides a good connection to the surroundings. The special and modern building has high-quality materials, a double-height entrance hall, floor-to-ceiling windows in the apartments, a luxury kitchen, PVC floors and spacious balconies for each apartment.
Luxury and design
The apartments exude luxury, and the finishing touches are applied with great care and attention using only the best quality sustainable materials. The floor-to-ceiling windows allow the natural light to flood in and give a sense of space. The clever layout means that each apartment has a spacious balcony, and in some cases even two balconies. The luxury kitchens feature every imaginable appliance from top brand AEG, including a combination microwave, dishwasher, ceramic hob and fridge-freezer. The sanitary facilities in the separate toilet and in the bathroom are by designer brand Sphinx. The bathroom also has a spacious shower, thermostatic Grohe taps and a design radiator.
Different types
TwoTwoFive offers three different types of apartment; S, M and L, ranging from 41 to 67 m2 and with one or two bedrooms. Each apartment has at least one private balcony.
The city at your feet
The location is truly special – on the edge of the city, yet in a place where you can relax and recharge. You can decide for yourself whether you'd prefer to enjoy the tranquility of the greenery or seek out the hustle and bustle of the center of Amstelveen or Amsterdam's city center. The metro stops right at the door (Kronenburg stop) and takes you from TwoTwoFive to the Zuidas and the Noord-Zuidlijn in just seven minutes, and from there to Amsterdam Centraal Station in ten minutes.
Interested?
You can register here for an apartment in TwoTwoFive.
More
Less
DISCOVER 225 | TwoTwoFive
STAY UP TO DATE
INTERESTED IN THIS PROJECT?
CONTACTPERSOON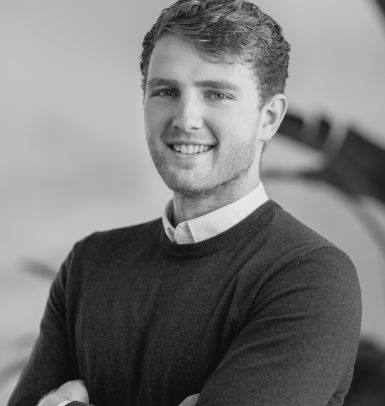 Tim van de Steege
020 3050560tim@eefjevoogd.nl