Contact
ABOUT
KEY CHARACTERISTICS
Sub projects
DESCRIPTION
Bajeskwartier Amsterdam, Green Urban Living
Bajeskwartier is a green and at the same time highly urbanized district that brings together living, working, learning, experiences, physical activity and leisure. A place with a rich history and exciting future as an inspiring and inviting new district of Amsterdam. A sustainable, energy-neutral district close to the Amstel river, offering a range of functions including around 1,350 homes. With space for 68 themed gardens, most of which are public spaces, and designed to promote a healthy lifestyle. Every modern urbanite will feel at home here. Bajeskwartier will have a diversity of functions. From a breeding ground for artists to luxury penthouses. From city farming to a secondary school, a student hotel and design district. Social rented homes alongside studios for cosmopolitan city-dwellers, a fresh-food market and a brewery. There will be space too for innovative hospitality concepts, workshops, green offices and a health center. Bajeskwartier is diverse and inclusive. A place where you want to be.
Now available for purchase:
The Robin
The Robin features 129 apartments for sale with a variety of well-laid out studios of approximately 44 m² to spacious apartments of approximately 113 m². In The Robin are also a few special apartments with a fantastic outdoor space.
The Jay
The Jay has 135 2-bedroom apartments for sale on the top 8 floors. Smart, compact apartments of approximately 34 to 48 m².
The Ruby
Enjoy living in the 'Life proof' apartments at The Ruby. Located in the middle of Bajeskwartier between the interconnected garden landscape and close to health and care facilities.
The Starling
Residential tower The Starling is now on sale. This tower contains 75 two-, three- and four-room apartments, each with its own outdoor space. The living areas range from approximately 45 to 87 m² and the starting price is € 400,000.
Bajeskwartier, a rich addition to Amsterdam
High-quality architecture and an urban plan that ensures direct links with the city center makes Bajeskwartier a rich addition to Amsterdam. Where bikes and pedestrians rule the road and cars are tucked away underground. A car-free area, giving plants and animals all the space they need. Even vertical greenery in the form of an initiative with city farming in the Groene Toren; the building that used to be the women's prison in this former cultural and historical icon of Amsterdam. Bajeskwartier is a model project with ample opportunity for sustainability and firmly based on the principle of healthy living and inclusiveness. By re-using 98% of all the materials from the former prison and using only renewable materials, the design scores exceptionally highly in terms of circularity. The new model for sustainable and healthy urban living is being invented here. In the form of a Living Lab and in collaboration with specialists, researchers, scientists, artists, students, users and residents, experiments will be carried out that will lead to the most innovative and advanced solutions. These high ambitions for sustainability, circularity and health are not just empty promises but will be systematically and carefully developed into verifiable, realistic and achievable goals.
Curious about the possibilities?
Then make an appointment at the Bajes Lounge, the information and inspiration center of Bajeskwartier. Here you can get information and inspiration about living in Bajeskwartier.
Everything shown in the Bajes Lounge is a preview of the finishing options for the homes. The Bajes Lounge is located in the former boiler house, on the entrance plaza, next to the main building in the future Design District. The Bajes Lounge can initially be visited by appointment only. The Bajes Lounge is also expected to be open for free walk-ins by summer.
More
Less
STAY UP TO DATE
INTERESTED IN THIS PROJECT?
CONTACTPERSOON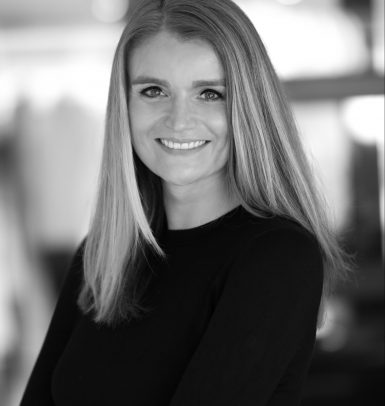 Sanne Raatjes
020 3050560sanne@eefjevoogd.nl