Contact
ABOUT
KEY CHARACTERISTICS
Bajeskwartier | The Starling
DESCRIPTION
Sale of apartments in The Starling has started.
The sale of 71 apartments in The Starling has started. There is a varied mix of two-, three- and four-room apartments, each with its own outdoor space. The living areas range from approximately 45 to 150 m² and the starting price is € 400,000.
ADVANTAGES OF LIVING IN THE STARLING
Own land, so no ground lease;
Multiple types of 2- and 3-bedroom apartments with living areas ranging from 45 to 150 m²;
Each apartment has its own outdoor space;
Energy efficient and gas free, energy label of at least A+;
Freehold, so no transfer tax;
Already under construction: completion is scheduled for fall 2025.
Register via the project website, select the building construction number of your preference, when one of your selection becomes available, we will contact you. Questions? Feel free to contact us for more information at 020-3050560.
The sale of 4 spacious lofts in Bajeskwartier has started.
Each of these lofts is unique and offers all the space to realize your dream home in this green, vibrant Amsterdam neighborhood. The lofts are located on the ground and second floor of The Starling in which, in addition to the 75 condominiums, there is also room for 110 rental units.
With a living area of between 117 and 149 square meters and a spacious outdoor space that can be as much as 78 square meters, in a loft in The Starling you enjoy the greenery and comfort of living in Bajeskwartier optimally.
The advantage of a loft is that you have complete control over the layout and design of the home. It is really a home entirely to your personal wishes.
The lofts are completely casco delivered. Heating, electricity, floors and walls, really everything can be arranged to your own choice. Would you like to have the basis realized before you start decorating, then the project contractor can take care of that for you. Are you interested in one of the available lofts? Then visit the project website for more information.
Bajeskwartier
In Bajeskwartier there will soon be room for everyone. For young and old. From singles to families. There are apartments in Bajeskwartier divided into several towers and the available apartments vary in size from about 20 m² to 300 m2. These are 1 to 5 bedroom apartments, many with private outdoor space. There will also be some apartments with 2 floors. Single-family houses you will not find in Bajeskwartier.
Architecture
High-quality architecture and an urban plan that provides a direct link to the city centre make Bajeskwartier a rich extension of Amsterdam. Where cyclists and walkers have free rein and cars find a place underground. A car-free area therefore, giving flora and fauna maximum space. Even vertical greenery in the form of an initiative with urban agriculture in the so-called Green Tower; the building that formerly served as a women's prison in this former cultural-historical icon of Amsterdam.
Sustainable
Bajeskwartier is an exemplary project where all space is given to sustainability and where healthy living and inclusiveness are the starting points. By reusing 98% of all materials from the former prison and using only renewable materials, it also scores unprecedentedly high on the subject of circularity.
The new model for sustainable and healthy high-density urban living is being invented here. In the form of a Living Lab and in collaboration with specialists, researchers, scientists, artists, students, users and residents, experiments will be carried out that will lead to the most innovative and progressive solutions.
The high ambitions in terms of sustainability, circularity and health are not empty promises but are systematically and carefully developed into verifiable, realistic and achievable goals.
Interested?
Do you have any questions about your registration or the project? Please contact us on 020-3050560
Are you curious about the possibilities of living in Bajeskwartier and do you need more information? Then make an appointment at the Bajes Lounge, the information and inspiration center of Bajeskwartier. Here you can get information and inspiration about living in Bajeskwartier.
Everything shown in the Bajes Lounge is a preview of the finishing options for the homes. The Bajes Lounge is located in the former "Ketelhuis" (boiler house), on the entrance plaza, next to the main building in the future Design District. The Bajes Lounge can initially be visited by appointment only. The Bajes Lounge is also expected to be open for free walk-ins by summer.
More
Less
DISCOVER Bajeskwartier | The Starling
STAY UP TO DATE
INTERESTED IN THIS PROJECT?
CONTACTPERSOON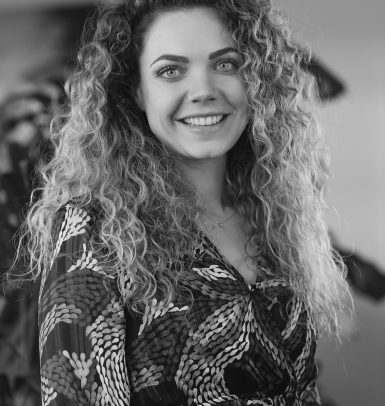 Iris Timmer
020 3050560iris@eefjevoogd.nl