Contact
ABOUT
KEY CHARACTERISTICS
From € 1.350.000 to € 1.675.000 v.o.n.
Luxury Real Estate
DESCRIPTION
Now available for sale
From the Bosrand you can walk along the wheels to the IJmeerdijk, but you can also easily reach the various amenities in downtown Muiden and De Krijgsman. Zeinstra Veerbeek Architects used brick and metal within the atmosphere of the surrounding wooden villas to create a tough warehouse atmosphere in this rural neighborhood. Each villa has a unique plot with a specific location.
Lay-out
On the ground floor the entrance is situated on the side wall. This makes the layout of the house playful. The living room has large doors to the sunny garden. The adjoining kitchen boasts 27 m2 and is particularly beautiful due to the roof construction offering much light and space, truly villa worthy. Furthermore, there is a study and storage room.
On the first floor there are 2 spacious bedrooms of approximately 15 and 18 m² and a spacious bathroom and separate toilet.
The second floor also features 2 spacious bedrooms of approximately 15 and 19 m² and a large storage / laundry room.
The villas have essentially the same floor plan but are oriented differently towards the garden and the surroundings. Along the public road the gardens have a co-designed fence and along the forest the strip of private forest provides privacy. All villas have a storage room and space for 2 parking spaces on their own plot.
Zeinstra Veerbeek Architects designed a special floor plan with not only a spacious living area but also spacious bedrooms. Extra skylights for a nice workspace on the second floor? Enquire about these and other possibilities for customizing your villa.
Specifications
-Living space approximately 174 m²
-Plot sizes from approx. 324 m² – 608 m²
-Spacious sunny gardens
-4 bedrooms
-2 parking spaces on private land
-Kitchen in beautiful construction with high roof
-Purchase prices from € 1,350,000, – v.o.n.
The Krijgsman
A stone's throw from Amsterdam lies the historic fortified town of Muiden with its famous Muiderslot castle. In the beautiful green surroundings of the IJmeer a new part of Muiden is being developed. Muiden has a pleasant city center with nice specialty shops, a beautiful harbor and a wide choice of restaurants and bars. De Krijgsman will also have good facilities, such as a school, a supermarket and a shopping street. For anyone who loves the outdoors and water sports, this is an ideal place to live.
Parking
Parking is available in the public area.
Freehold property
In De Krijgsman Muiden you buy a home on freehold property. You therefore do not pay an annual ground rent, nor do you have to purchase it.
Interested? Please contact us for a personal appointment via 020-3050560, we love to tell you more about these wonderful family homes. The address of the salescenter of De Krijgsman in Muiden is Kruitpad 14, 1398 CP Muiden.
More
Less
DISCOVER De Krijgsman | Bosrand
STAY UP TO DATE
INTERESTED IN THIS PROJECT?
CONTACTPERSOON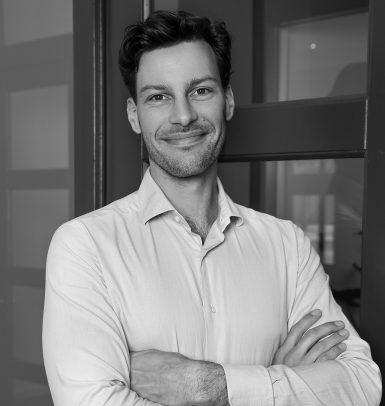 Laurens Roosendaal
020 3050560laurens@eefjevoogd.nl