Contact
ABOUT
KEY CHARACTERISTICS
Steenwell and VORM Ontwikkeling
DESCRIPTION
De Susanna is sold out! 
High end compact freehold city apartments ranging from approx. 40 to 45sqm.
De Susanna is coming soon on island Oostenburg, in the center of Amsterdam. A stylish and sustainable development – consisting of four contrasting buildings – with a typical Dutch signature, designed by the leading architects of Paul de Ruiter Architects, Ronald Janssen Architects and Bastiaan Jongerius Architects. The beautiful and energy-efficient buildings exude a typical Amsterdam living and working environment through the different facades.
Luxury city living
The Susanna has a total of 57 luxury compact city dwellings, ranging from approximately 40 to 45sqm. Divided over four unique buildings, each with its own entrance and located right on the water.
The apartments are delivered in shell condition. Together with DOEN you have the possibility to create a custom design plan by selecting materials, upholstery and interior design for your dream home.
Each apartment has private outdoor space, in addition residents can use the communal green roof garden. The luxury apartments are located on the water of the Oostenburgervaart.
The four elegant buildings with diverse facades boast lots of light and comfort due to the luxurious finish level.
Freehold property
You can enjoy the peace, the water, the city and the extraordinary island atmosphere from your own balcony or in the sunny roof garden. The building is on freehold property, there is no hassle with expensive leasehold. This is unique in Amsterdam. Due to the sustainable design, you also benefit from surprisingly low mortgage and energy costs.
No building is alike on island Oostenburg. This also applies to De Susanna, which consists of four different buildings. Each building is recognizable by its own high-quality façade in a contemporary color. This combined with a variation in width and construction height provides a varied and contrasting appearance. Robust, industrial and typical Amsterdam style. Coherence is created by the unambiguous architecture with robust and natural materials such as brick, concrete, steel and wood.
More
Less
STAY UP TO DATE
SIGN UP FOR OUR NEWSLETTER
CONTACTPERSOON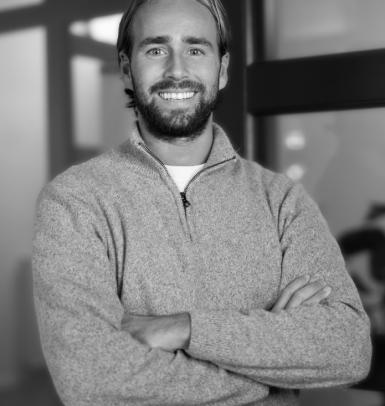 Tim
020 3050560