Contact
ABOUT
KEY CHARACTERISTICS
De Krijgsman | Het Bolwerk
From € 587.000 to € 695.000 v.o.n.
DESCRIPTION
Luxurious and urban living in a rural setting: this is Bolwerk. Het Bolwerk is located in the Muidenskwartier, near the catering pavilion, the harbor and the old city center of Muiden.
Het Bolwerk provides 35 luxurious apartments divided into three intimate residential buildings (Het Bastion, Thuishaven and Het Pakhuis) that are situated on a cozy courtyard. This beautiful architect-designed courtyard garden with its sunny terraces provides a cozy place for residents. Here you will find lounge areas where you can enjoy the sun. And all this surrounded by colorful beds with wild flowers, fruit trees and vegetable gardens. But: residents can also create their own vegetable garden if they wish. Urban farming it is. All the rage to grow your own vegetables and herbs. And to do this with other residents as well.
The apartments are spacious and have lovely private terraces or fine loggias. The apartments have a spacious living room, a separate kitchen at the garden or loggia, spacious bedrooms and a modern bathroom. With the elevator you can easily reach the apartment from the parking garage or the entrance hall.
The Bastion
The Bastion marks the Muidens Kwartier. The terracotta-colored concrete structure forms the basis of the building. It gives the building a warm and luxurious appearance while at the same time being sturdy and fitting into the originally historic industrial environment. All apartments have a spacious loggia or a sheltered roof terrace.
Thuishaven
The Thuishaven apartments overlook the water and the small harbor. On the first floor the apartments have a garden on the water and on the south side a garden in the private courtyard. The higher apartments have a spacious cantilevered balcony or a roof terrace on the south, overlooking the inner garden.
The Warehouse
The Warehouse houses a diverse range of housing. First floor apartments, higher located apartments with balcony or loggia and two unique top-floor apartments with roof terrace. The building is oriented to the west, allowing sunshine into the home or outdoor space from afternoon to evening.
Construction of the 35 apartments has already started and is expected to be completed in Q2 of 2022.
Interested?
For more information and an overview of the available homes, visit the De Krijgsman project website.
More
Less
DISCOVER De Krijgsman | Het Bolwerk
STAY UP TO DATE
SIGN UP FOR OUR NEWSLETTER
CONTACTPERSOON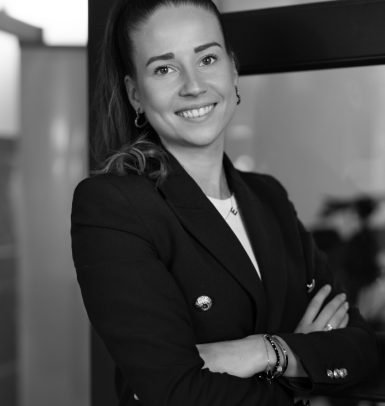 Pien
020 3050560