Contact
ABOUT
KEY CHARACTERISTICS
De Krijgsman | Industriële Hof
Starting at €765,000 v.o.n.
DESCRIPTION
Now available for sale
Kanaalhoven Phase IV – Het Industriële Hof
In De Krijgsman you don't have to worry about children spending all day glued to a screen. In the green surroundings, along the IJmeer on the dikes, there is plenty of room to really enjoy living outside. The environment is a constant source of inspiration for sports and games, for all ages. In Kanaalhoven, there are also generous gardens and courtyards to entice you into the better outdoor life. Within walking distance of the historic city center of Muiden, on the Productielijn, 18 large terraced houses will be realized. These large houses are equipped with garden and terrace.
Living areas of 145 m² -172 m², plot sizes of 138 m² -302 m². Purchase prices starting at €765,000 v.o.n.
Het Industriële Hof

Het Industriële Hof is located on a beautifully designed courtyard garden. Here you can stay in tranquility, undisturbed by traffic. Children can play, while parents read the newspaper and enjoy a croissant. The court offers residents intimacy and togetherness in a contemporary way. This makes for nice and easy walking in and out. But also the door to the spacious backyards will always be open. This is where you can celebrate birthdays, have nice barbecues with family and friends or just relax and read a book. Het Industriële Hof consists of three blocks of terraced houses. Together, the houses form a linked entity around the common courtyard.
Living on the canal

Hikers have been dreaming about this place for years: what a wonderful place to live. A very scenic part of Muiden, overlooking the Muidertrekvaart canal and the Kruitpad with its old trees running alongside: good for many beautiful walks through the Kruitbos to the IJmeerdijk and vice versa. Hikers and cyclists: they determine the rhythm and tone of the day here. Living in peace and quiet surrounded by lots of green.
Interested?
Please contact us for a personal appointment via 020-3050560, we love to tell you more about these wonderful family homes.
The Krijgsman
A stone's throw from Amsterdam lies the historic fortified town of Muiden with its famous Muiderslot castle. In the beautiful green surroundings of the IJmeer a new part of Muiden is being developed. Muiden has a pleasant city center with nice specialty shops, a beautiful harbor and a wide choice of restaurants and bars. De Krijgsman will also have good facilities, such as a school, a supermarket and a shopping street. For anyone who loves the outdoors and water sports, this is an ideal place to live.
Parking
Parking is available in the public area.
Freehold property
In De Krijgsman Muiden you buy a home on freehold property. You therefore do not pay an annual ground rent, nor do you have to buy it off.
Interested?
Please contact us for a personal appointment via 020-3050560, we love to tell you more about these wonderful family homes.
More
Less
DISCOVER De Krijgsman | Industriële Hof
STAY UP TO DATE
INTERESTED IN THIS PROJECT?
CONTACTPERSOON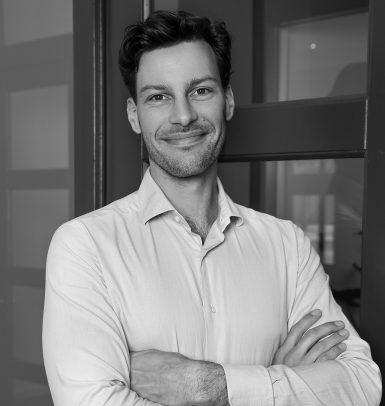 Laurens Roosendaal
020 3050560laurens@eefjevoogd.nl