Contact
ABOUT
KEY CHARACTERISTICS
From € 995.000 to € 2.500.000 v.o.n.
DESCRIPTION
Sales have started!
The sale of new build project Loods IV, part of De Krijgsman Muiden, with 7 very exclusive homes has started. The plan consists of 1 shed house, 4 flats and 2 penthouses. Fantastically situated in the Kruitbos with a view over the IJmeer.
Unique location: exclusive living with a direct view of the IJmeer
Endlessly changing views of forest and water: living in nature, but close to Amsterdam. The Loods IV offer comprises 4 high end flats, 2 penthouses and a corner villa, all finished to the finest detail. Generous terraces and glass windows offer spectacular views over the rugged landscape and water. With your own sloop here in front of the door. You can live here in a place with a rich industrial history on the former gunpowder factory site.
Interested?
For more information, please visit the De Krijgsman project website or make an appointment by calling 020-3050560.
Frontrow on the IJmeer
De Krijgsman Muiden is unique due to its location on the IJmeer. From your window or the roof terrace you look out over the IJmeer. The large windows turn into living paintings because of the beautiful view. The view splashes from the canvas! The apartments of Loods IV are located along the water and are surrounded by greenery on the south side. This unique location invites you to a special outdoor experience, every season. Sailing on the IJmeer or taking your own sloop to Amsterdam, having a drink in the cosy fortified town of Muiden. It is all possible. And all that just 15 minutes from Amsterdam.
Historic wooded surroundings and private island
Loods IV is situated along the IJmeerdijk in a watery area with old transport ditches, wheels (pools of water as a remnant of old dike breaches from 1746) and islands.
A dream come true: your own forest with island. The island is connected from the plot by a fixed bridge. The house in Shed IV has a private bridge and forest. Through the island you will reach your berth from where you can sail directly. The forest and the island are designated as nature land, through the so-called Green 2 destination. In the summer you can enjoy long summer evenings on your own island or look out over your private forest from your terrace. The green destination assures you of permanent living in green.
Architect
The impressive design by architects Waterstudio.NL is sleek and industrial. This makes Loods IV a special appearance in a natural setting.
De Krijgsman Muiden
A stone's throw from Amsterdam is the historic fortified town of Muiden with its famous Muiderslot castle. In the beautiful, green surroundings of the IJmeer, we are building a new part of Muiden. Muiden has a pleasant city centre with nice specialty shops, a beautiful harbour and a wide choice of restaurants.
De Krijgsman will also have good facilities, such as a school, a supermarket and a shopping street. For anyone who loves the outdoors and water sports, this is an ideal place to live. De Krijgsman is divided into a number of different new construction projects, each with its own character.
Interested?
For more information, please visit the De Krijgsman project website or make an appointment by calling 020-3050560.
More
Less
DISCOVER De Krijgsman | Loods IV
STAY UP TO DATE
INTERESTED IN THIS PROJECT?
CONTACTPERSOON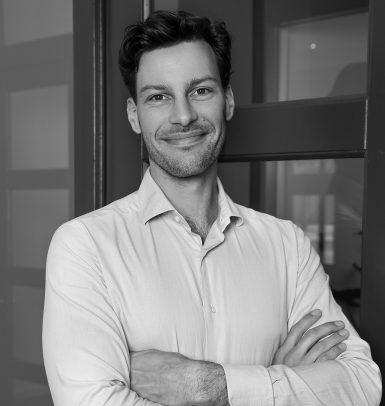 Laurens Roosendaal
020 3050560laurens@eefjevoogd.nl