Contact
ABOUT
KEY CHARACTERISTICS
Rietgedekte Villas Phase 2
From € 1.375.000 to € 1.875.000 v.o.n.
DESCRIPTION
Nature Calling | Open Day | Saturday 17 September | 10.00 – 12.00 hrs. How green and sustainable is De Krijgsman? We will gladly explain at the open day. Also discover our housing offer.
Project De Krijgsman – Rietgedekte Villas Phase 2
Living at the Kruitvaart
On and around the lively Kruitvaart there is always something to do. The canoe sails silently under the trees. Ducks bob around quietly. A grebe dives away. Sunny decks and porches reach down to the water. Already sailing, the hectic of the day slips away from you. You are home again. Scattered between the branches of the Kruitvaart lie thatched villas on generous plots. The thatched villas in the Eilanden east are already sold and under construction. Now we present another 8 villas by EVE architects.
Thatched villas
These villas, specially designed for De Krijgsman, have, in addition to the elements with rural inspiration, also elements with an industrial inspiration. EVE architects have been inspired by the gunpowder forest and the former gunpowder factory when it comes to coloring, use of materials and detailing.
Surrounded by water
In De Eilanden you live in the former gunpowder forest surrounded by water. The western islands are located
southwest of the two old lakes behind the IJmeerdijk, remnants of dike breaches centuries ago.
centuries ago. You live here in peace in a neighborhood with many detached houses. In a few
In a few places there will be small harbors with houses along it. The transport channels of the gunpowder factory will be
preserved and through those waterways you can not only sail through De Krijgsman but also right on the Muidertrekvaart. Around the Eilanden the old production paths of the factory will run; walking paths
in the new residential area.
Close to nature
The residents of bnr 3.02, 3.03 and 3.04 will soon be joint owners with bnr 3.01 of a piece of woodland with a path leading to a small harbour for their own boats. The residents of bnr 3.04 to 3.09 will own a strip of woodland alongside the water. This strip gives the area privacy from the outside.
The strip must be maintained as a forest.
More
Less
DISCOVER Rietgedekte Villas Phase 2
STAY UP TO DATE
SIGN UP FOR OUR NEWSLETTER
CONTACTPERSOON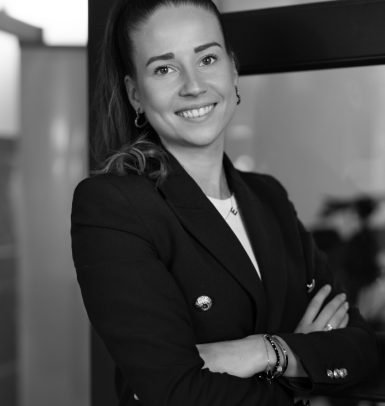 Pien
020 3050560