Contact
ABOUT
KEY CHARACTERISTICS
Downloads
DESCRIPTION
Now available: Skyline Madrid

Skyline introduces a fresh residential concept that is making waves in Madrid. Comprising of two 100-meter high towers, it boasts the latest in design and infrastructure trends. Located just a few minutes away from Paseo de la Castellana and Plaza de Castilla, this development project offers stunning apartments and high-quality common areas. Currently, there are two- and three-bedroom residences available, ranging in size from 91sqm (2 bedrooms) to 285sqm (3 bedrooms). The building's harmonious layout enables residents to group their homes together or separate them with a wide range of options and services.
A new architectural vision for Madrid
This building represents a significant structural and socio-economic change for the area. It will drive the transformation and urban regeneration of the whole district, with refurbishments in infrastructure and services, considerable job creation, and a new architectural vision of Madrid. Its unique structure will form an entrance portal to the city and become the reference icon for a district that is about to grow in a distinct way. These two towers will be the balcony of the skies of Madrid.
Skyline presents a new skyline for Madrid, combining residential spaces with an excellent geographical location surrounded by green areas and excellent transportation links. Designed by The Touza architects, it is the "gateway and vantage point" of a district whose reawakening will make it a benchmark. It establishes a sensitive dialogue with its surroundings and guarantees an eye-catching, harmonious, and balanced image.
Residences
Starting at €444,000, Skyline was designed with meticulous care and attention to every detail, offering best-in-class communal services and facilities. It features a communal pool on the first floor, facing westward and surrounded by plants and gardens. On the 25th floor, there is a swimming pool with a glass front, a solarium, and a lounge space, exclusively for property owners. Other amenities include a concierge with hotel-like services, co-working areas, a gastro bar, a gymnasium, a sauna, an urban allotment, gardens, a garage, and storage rooms.
Location
Skyline's location is perfect for enjoying moments of relaxation with various green spaces and parks in the vicinity. It is situated next to Agustín Rodríguez Sahagún park, a 10-minute walk from La Dehesa de la Villa, La Ventilla park, Norte park, and La Alcazaba park. Additionally, the gentle mountainous contour of the Madrid sierra can be seen in the near distance.
Interested?
The sales of the residences at Skyline have started. Do you have any questions about the project? Please contact us on 020-3050560 or info@eefjevoogd.nl.
More
Less
STAY UP TO DATE
INTERESTED IN THIS PROJECT?
CONTACTPERSOON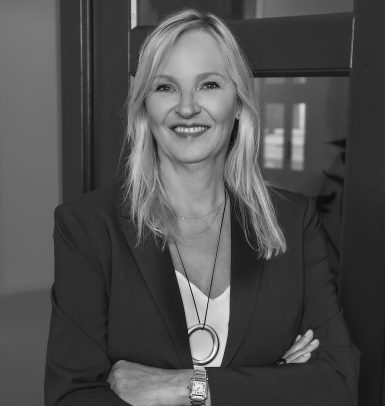 Karin Posthuma
020 3050560karin@eefjevoogd.nl