Contact
ABOUT
DESCRIPTION
New Amsterdam Living
Green, urban and affordable living in Amsterdam? Meet SPOT! Seven energy-efficient and comfortable residential towers – with offices, stores and catering facilities – in the new city district of Hondsrugpark. Offices are making way for an ambitious new construction project. There will be 1,090 new homes, in a mix of rental and for sale properties. In SPOT Amsterdam you will have a choice of stylish and sustainable homes in various sizes and variations.
Tower A1

Tower A1 is the first of the seven buildings to go on sale. A sturdy residential building of 31 floors with a total of 179 stylish homes for sale. You can choose from various living areas and layouts. From comfortable apartments to spacious penthouses. Ideal for city dwellers living alone or together, with or without children. The homes are fully equipped and finished to perfection. They also have one, two or three bedrooms, a good layout, a private or shared parking space if desired and a beautiful outdoor area. From fine balconies (sometimes even two) and bright loggias to beautiful roof terraces. On the first floor of the building there will be offices, boutiques, restaurants, sports facilities and a nursery.
City apartments
You have everything at hand in these perfectly laid out apartments, varying in size between approximately 46 m² and 57 m². The compact apartments are equipped with every comfort and convenience. Everything you need to live comfortably is present. Clear and surprising. So you have a nice bathroom, a complete kitchen with built-in appliances, one bedroom, floor heating and cooling. You can also enjoy the warm sunshine on your own balcony or terrace.
These are 10 compact apartments of over 46 m² in tower A1. The apartments have a spacious living room, bathroom, bedroom, storage room and balcony and are located between the 3rd and 7th floor. The apartments all have a purchase price of €296,672 V.O.N. (excluding ground rent). Interested? Visit the project website and go the apartmentfinder.
Grand apartments
The exceptionally comfortable apartments – spread across all floors – have a spacious living area of approximately 71 m² to approximately 127 m². Whether you live alone, with two or with a family, there are ideal layouts for every type of household. In addition to a spacious living room with an open kitchen and two or three bedrooms, you also have a private balcony or terrace. In some apartments you even enjoy two outdoor spaces. It goes without saying that all apartments are beautifully finished.
Penthouses
There will also be four luxury penthouses in Tower A1 of SPOT. With three bedrooms, two bathrooms and a living area of approximately 178 m² or approximately 185 m², you will have plenty of space here. The spacious penthouses are located on the 30th floor and offer a magnificent view over this new Amsterdam city district in the making. A beautiful panorama that is different every day and will continue to amaze you. Guaranteed.
Renowned design
The contemporary homes meet the latest energy and sustainability requirements and are designed by renowned architects. In addition to fantastic living, much attention is paid to greenery, sport and exercise in the public areas. The exact details and details of the large-scale area transformation are still being developed. The first homes are expected to be completed in 2025.
A surprisingly urban place to live. That is SPOT. With everything you need within walking distance in your own neighborhood. From the Amsterdamse Poort shopping mall, the ArenA Boulevard and AFAS Live to the Pathé Arena cinema, the Ziggo Dome and the Bullewijk metro station. But also think of cozy restaurants, hip coffee bars and trendy cafes like Kleiburg Brewery and Oma Ietje. And all this in a park-like, green environment.
High living with fantastic views
The true international city experience will soon be found in SPOT Amsterdam. Sturdy tall residential towers, lively squares, metropolitan amenities within walking distance and fast connections to the center. SPOT will contain rental and owner-occupied apartments in various sizes: studios, city apartments, lofts, family apartments and penthouses. The homes meet the most modern requirements in terms of energy and sustainability and are designed by top architects.
A vibrant new residential district.
SPOT is part of a larger area development for the Amstel III area in Amsterdam. Between the Amstel River and the AMC, there will be new homes, hotels, a vibrant student campus, all kinds of amenities and new restaurants. Living and working in SPOT will be a great experience and will prove to be a smart investment thanks to the area's major renewal.POT Amsterdam will alternate between high residential towers with far-reaching views of the city and the countryside and smaller apartment buildings on intimate squares and green streets. In SPOT everything you need is within easy reach and the center of Amsterdam is fifteen minutes away.
Hondsrugpark will be a beautiful biodiverse city park no less than seven soccer fields in size. With all the trimmings. A sparkling neighborhood in development, where everything is at your fingertips to live, work and relax affordably and well. For example, you live in a car-free environment with plenty of bicycle and walking routes, places to stay on the waterfront and numerous sports facilities. Hondsrugpark – and also SPOT – is a pioneering residential and working district. In the coming years the area will be developed into the ideal place in Amsterdam to live, work and play. A lively and mixed urban district with housing, office space and all kinds of facilities for the approximately 2,500 new residents.
Live, work, play
SPOT is located in the center of Amstel III and is part of the largest urban transformation taking place in Amsterdam. The area from the Amstel to the AMC will undergo a complete overhaul. Working makes way for living, roads become parks. What is now still an office park, will soon be a bustling new residential area.
Interested?
The first 179 city apartments, grand apartments en penthouses in Toren A1 of Spot are now available for sale. Register for the apartment or penthouse of your choice via the project website. For questions or more information we are happy to assist you, just call us at 020-3050560.
Spot Amsterdam is an initiative of Duqer and COD.
More
Less
STAY UP TO DATE
INTERESTED IN THIS PROJECT?
CONTACTPERSOON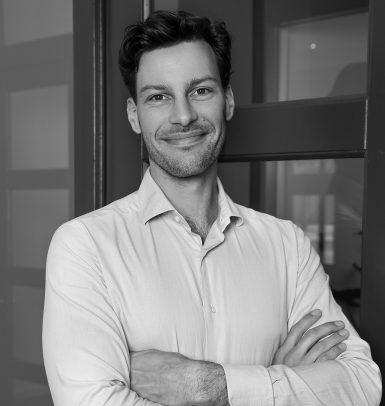 Laurens Roosendaal
020 3050560laurens@eefjevoogd.nl