Contact
ABOUT
DESCRIPTION
The Bow is fully sold out
The Bow will house 2-, 3-, 4- and 5-room apartments of approximately 45 to 145 m2 and three penthouses of approximately 200 m2. The Bow is almost sold out, there is only one penthouse left.
Parisian grandeur with large gardens
That's The Bow. This Parisian grandeur is enhanced by the materials chosen by the architect, namely masonry with a relief. On the lower floors, this is slightly darker gray-brown in color and it progresses to the top via cappuccino-like colors. The top floors are like a shiny white crown that almost seems to dissolve in the air.
The two notches in The Bow create three residential areas. They soften the building mass and provide a great deal of intimacy. Despite the fact that there will be more than a hundred apartments in The Bow, the project seems so much smaller in scale. That feels good. Due to the notches, there is also space for two large gardens, connected to the interior of the building, which provides a great feeling of privacy
Inspiration
The architect of The Bow was inspired by densely built cities, where metropolitan residential blocks determine the atmosphere. In the center of Paris you see many buildings with special corners in the streets, which seem to merge seamlessly. The design of The Bow also has this grandeur, which suits its location on Docklandsweg and the two beautiful squares.
Interested?
Please contact us or register through the project website.
More
Less
STAY UP TO DATE
SIGN UP FOR OUR NEWSLETTER
CONTACTPERSOON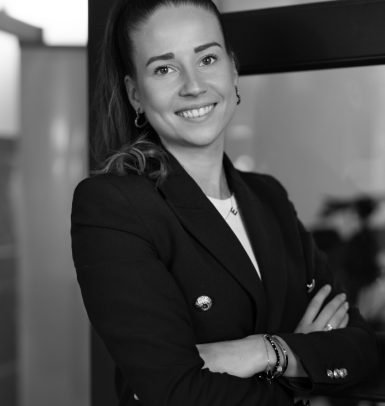 Pien
020 3050560