Contact
ABOUT
KEY CHARACTERISTICS
From €349.000,- to €995.000,-v.o.n.
DESCRIPTION
The Stack is now completely sold out.
A quiet retreat for the active city dweller. Welcome to The Stack. Since the balconies and the facades are staggered, each apartment is unique. The Stack is a real eye-catcher with floating balconies in sculptural shaped buildings.
Stacking
KAAN is known for buildings with a clear design. The architectural firm likes to commit to the raw essence of the design. In the case of The Stack, that was variety. The result? An interesting stack of balconies and windows.
Peace and space
The Stack will become a quiet retreat for the active city dweller. People who make extensive use of the city and its facilities during the day, but look for a place to retreat in the evening. The private character of the intended future residents inspired the architects of KAAN Architecten.
The courtyard
The courtyard is formed by a "balcony" that is stretched between the ensemble of building blocks. Collective and private are only separated by a special design of brass lines. In a stylistic way, shapes have been gouged out of the balcony , creating the idea that the underlying landscape rises.
Rent and buy
In The Stack you can choose from 2-, 3- and 4-room apartments ranging from approximately 48 to 105 sqm and two penthouses of about 150 and 160 sqm. Each apartment features a nice balcony or terrace. The Stack consists of two buildings: in one you can buy and the other rent (free sector). The building with luxury for sale apartments has a unique free location, between two green city parks.
The prices
Prices of the apartments in The Stack range from € 349,000 to € 675,000 and the v.o.n price of the penthouses is € 995,000. The price includes a purchased leasehold of 50 years. The bright apartments or penthouses have floor-to-ceiling windows, which gives an extra spacious feeling and optimal view to the outside. The apartments on the ground floor also have higher ceilings, namely 3.20 meters. Because the windows are also higher as a result you have extra light and a view of the greenery outside. The toilet and bathroom are equipped with high-quality plumbing and tiling and the kitchen is from the luxury brand Siematic with quality equipment from Siemens.
Under The Stack is a parking garage with storage and parking spaces. The parking spaces are reserved for apartments with a v.o.n. price starting at € 455,000.The above prices do not include a parking space of €50,000.
Planning and interest
The Stack is now completely sold out.
More
Less
STAY UP TO DATE
SIGN UP FOR OUR NEWSLETTER
CONTACTPERSOON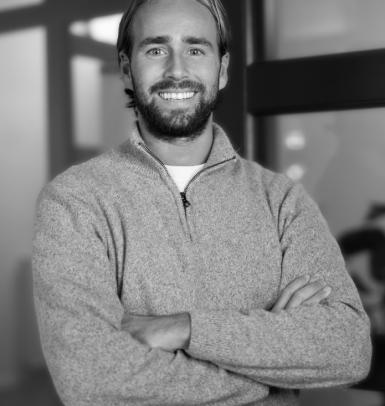 Tim
020 3050560