Contact
ABOUT
KEY CHARACTERISTICS
From € 795.000 to € 1.100.000 v.o.n.
DESCRIPTION
The Grid is completely sold out.
The Grid apartment building in the Aan het IJ project, which consists of 68 luxury purchase apartments each with its own outdoor area, is characterized by its tiered facade and countless terraces. These offer optimum privacy and the common courtyard is a beautiful meeting place.
Everything is exactly right. The design of the building, the range of apartment types, the finishes, the central lobby, the courtyard and the private balconies and terraces. And of course, the location. Amsterdam Noord is a creative, vibrant hotspot with a wide range of restaurants, bars, shops, festivals and hotels. In The Grid, you can call the dynamic Eye Museum A'DAM Tower your iconic neighbors. The ferry will take you across the IJ to Central Station within minutes. From there, the city center is just a short walk away.
Quality and materials
The apartment complex has been designed with a keen eye for detail, using high-grade materials that match perfectly – Jura natural stone, concrete, anodized aluminum, glass – subtle color shades and matte and gloss elements lend the sand-colored facade a rich and detailed appearance.
The crown jewel, the top floor, is made of brass-colored aluminum. The superior, elegant window frames are made of anodized aluminum in a matching light shade. Each apartment has a private balcony framed with glass, enhancing the outdoor experience.
The lobby
De lobby features extra-tall ceilings and is the heart of the building. Directly adjacent to the street, with large glass panels and a view of the courtyard, this is a comfortable and dynamic spot. This is where you will meet your neighbors, sit down with your laptop or celebrate your birthday.
The parking garage
We have opted for a flexible parking solution. Parking spaces have been reserved for the largest apartments, but there is no obligation to buy. If you decide to forego on the purchase option, the parking space will be offered to the other buyers of the apartments. Nine parking spaces have been specifically reserved for separate sale.
The storage units
Every apartment has its own storage unit, some of the larger apartments have automatically been designated larger storage units. These units are on the same level as the parking garage. In addition to the storage units, we are offering five hobby units for sale separately. A great option if you need more room for your motorcycle, racing bike, a sewing room or your workbench.
The bicycle garage
The indoor, common bicycle garage is situated in between both entrances. A safe and secure place to store your bicycle, so there is no need for you to take it down to the storage unit. Saving you space and hassle. The bicycle garage leads directly outside, so you can grab your bicycle and get going without delay.
More
Less
STAY UP TO DATE
SIGN UP FOR OUR NEWSLETTER
CONTACTPERSOON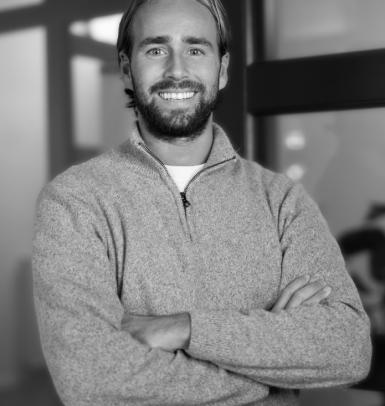 Tim
020 3050560