Contact
ABOUT
KEY CHARACTERISTICS
From € 1.595.000,- to € 1.850.000,- v.o.n
DESCRIPTION
The Twins has been sold completely.
The Twins offers an ideal combination of high end architecture, a unique green surrounding and an urban dynamic. The Twins is designed by KCAP Architects & Planners, an international design firm for architecture, urbanism and landscape design.
High-end architecture
The entrance has an impressive height and features impeccable finishes with brass wall panels. A gorgeous prelude to the rest of this warm, robust building. Frames are sleek and slender and the masonry of the façade consists of a beautiful combination of matte brick and the occasional gloss 'scatter stone'. The terrace balustrades are made of glass, and are completely transparent. Allowing you to get the most of the view. The entrances to the buildings have an impressive height and are finished to a high standard with messing wall panels. A beautiful entry when you come home!
Oasis of green
The Twins, like the rest of the buildings in the Aan het IJ urban district, stands in a custom-made green jacket. The green zones around the buildings create a pleasant distance from the public space for residents, giving them the feeling that they are living in green.
The inner garden of The Twins is a kind of green valley. It is a gently sloping landscape with a variety of trees and plants. At the deepest point in the 'valley' there are water mirrors that catch a lot of light. Because these water mirrors reflect the sky, the surrounding landscape and the buildings, they give an extra spatial feeling. The courtyard garden invites you to have a drink with a friend or one of the neighbors, or to quietly read a book. Unique to the design of The Twins are the 'green walls'. Beautiful vertical gardens along the various balcony walls. The solution for more green in the city.
Storage and parking
Underneath the building of The Twins is the parking garage. Parking spaces are (limited) for rent for € 150, – per month. Also here are the storerooms. Each apartment in The Twins has an external storage room in the basement. Super convenient for Christmas stuff and photo books for example.
Unique location
The Twins is located in a unique spot in the new urban district of Aan het IJ: on the green Schegpark and the dynamic Docklandsweg with small stores and restaurants. Several apartments have a view of the Schegpark (some even of the EYE Film Museum and the A'DAM Tower) and others look out on the green neighborhood square or the Van der Pekbuurt. The center of Amsterdam is very close and quickly reached by ferry. Moreover, all the hotspots in Amsterdam North are at your feet.
More
Less
STAY UP TO DATE
SIGN UP FOR OUR NEWSLETTER
CONTACTPERSOON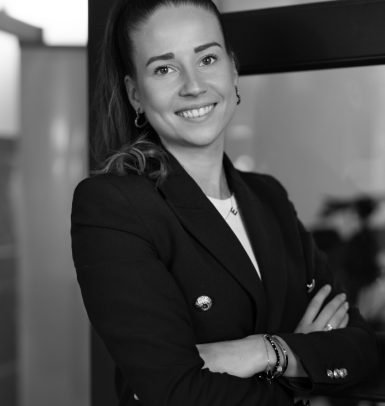 Pien
020 3050560